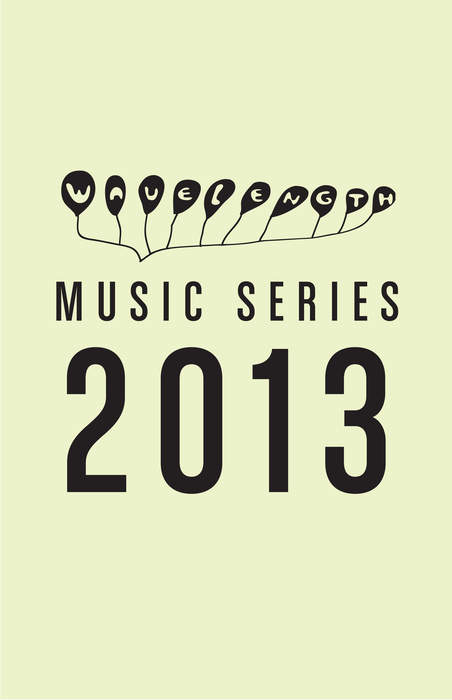 Apr 16

CineCycle

9:00 PM

19+
Wavelength and the Images Festival present:
"SCORING CINECYCLE"
featuring (in order):
LINA ALLEMANO FOUR (Toronto post-bop jazz awesome 4-some) – scoring The Existentialist and Allures
EUCALYPTUS (Toronto post-calypso Tranzac-star-studded septet) – scoring Kisses
DEL BEL (Guelph/Toronto atmospheric post-blues/surf rock collective) – scoring Überfall
Part of the 2013 Images Festival "Live Images" Program!
Tuesday April 16 – 9 PM
Cinecycle, 129 Spadina Avenue
Tickets $15 regular / $8 iF member, student, senior – at Rotate This, Soundscapes
+ Food by FeasTO!
+ cheap drinks & a special cocktail!
+ Wavelength Crew tag-team DJing after the show at 11!
Scoring Cinecycle!
In celebration of Toronto's favourite micro-cinema-bike-shop-film-archive-art-space-music-venue-coffee-shop-bar, the Images Festival and Wavelength have invited three of the city's best bands to play along with treasures from the film collection of Cinecycle proprietor Martin Heath. As a film handler, technician, projectionist and filmmaker, Heath has contributed to most of the film festivals in Toronto and sometimes beyond, with his BMW truck equipped for taking his projections on the road. He has been running alternative back alley art and cinema spaces since the late 70s and is an avid and experienced cyclist who has participated in road races and rallies both in Canada and abroad.
Toronto jazz quartet the Lina Allemano Four – led by the talented trumpeter, composer and improviser, and also comprising saxophonist Brodie West, drummer Nick Fraser and bassist Andrew Downing – skirt the border between avant-garde and more traditional sounds, with a precision and intelligence that engage the listener on multiple levels. They will be performing live scores to two short films: Leon Prochnik's 1963 The Existentialistwhich replies on a simple camera trick to create a mind bending effect; and Jordan Belson's Allures, an experimental animation which creates a vortex of swirling colour.
Brodie West's own band Eucalyptus puts an urban spin on calypso music, eschewing the saccharine qualities of its more commercialized incarnations and playing to its infectious, dizzying soul. Eucalyptus will score an abridged edit of Betty Ferguson's Kisses, an hour-long anthology of kiss scenes from the history of cinema.
Del Bel is a Guelph-meets-Toronto collective of young players emerging from the indie/post-rock scene. Their eerie cinematic sound is infused with a darkened R&B and surf sensibility. They will be accompanying the Adolf Trotz's 1927 film Überfall, a German expressionist film cum anti-gambling PSA.
This cunning cocktail of rare film and live musical scores promises to be one of the events of the year. VIVE LE CINECYCLE!