Meet the team that makes Wavelength happen.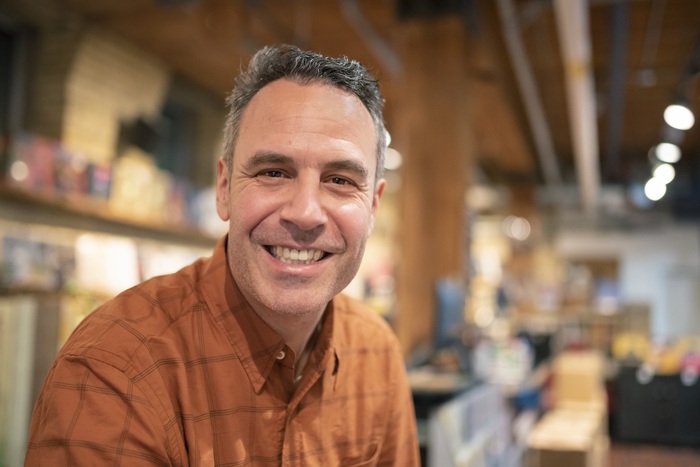 Jonathan Bunce
Artistic / Executive Director
Jonathan Bunce (better known by his stage and pen name, Jonny Dovercourt) has been participating in the independent music community in Toronto – as a musician, writer, editor, presenter, organizer and advocate – since he was a teenager. Having worked as Listings Editor at Toronto's Eye Weekly after graduating from the University of Toronto, Jonny combined his experience in both the music scene and journalism to help co-found Wavelength Music in 2000. Having shepherded the organization through numerous shifts in evolution along its journey from grassroots collective to professional non-profit arts organization, Jonny has acted as Wavelength's full-time Artistic / Executive Director since 2014. Jonny previously worked as Artistic Director & Publicity Coordinator of long-running Toronto concert space The Music Gallery and as Operations & Development Manager at the Images Festival of experimental film and video.
Jonny is the author of the book Any Night of Week: A DIY History of Toronto 1957-2001, published in 2020 by Coach House Books, with a spinoff podcast and maps. He co-edited two volumes of Coach House's acclaimed uTOpia anthology, and currently writes regularly for MusicWorks Magazine. He was a 2017/18 Toronto Arts Council/Banff Centre Cultural Leaders Lab Fellow, and in 2013, was recognized with a "Vital People" Award from the Toronto Community Foundation. As guitarist, bassist or vocalist, Jonny has been a member of more than a dozen bands, including Several Futures, Republic of Safety, Secret Agent, and A Tuesday Weld. When not absorbed with music, Jonny rides his bike and thinks about writing sci-fi.
Photo: Kate Mulvale.
---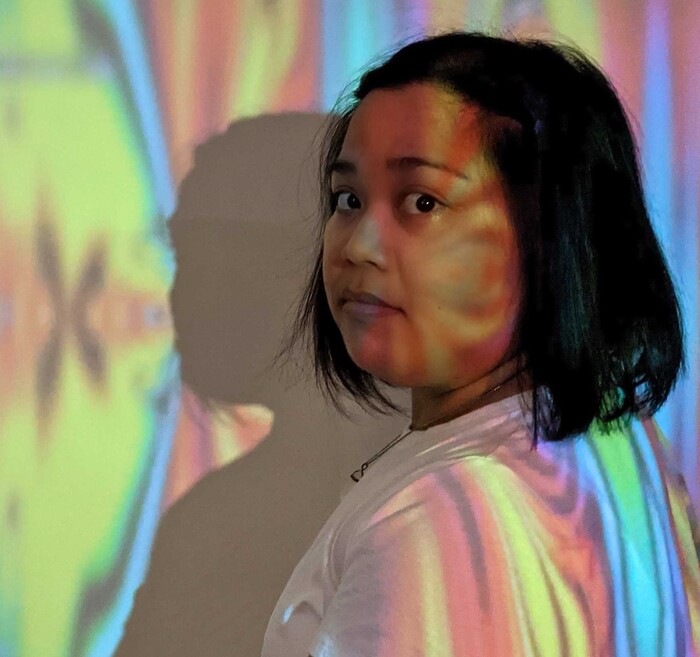 Kat Estacio
Managing Director
Kat Estacio is a Tkaronto-based creative and recovering overachiever. An experienced administrator, Kat has a B.Comm and over a decade on-the-ground work with community non-profits and arts organizations. They previously worked as managing director at Kapisanan Philippine Centre for Arts and Culture, and continues to be involved in different capacities throughout the years as an arts mentor, committee member, and consultant. As festival director, Kat facilitated the scale of Kultura Filipino Arts Festival from a block party to a multi-day event. They also gained confidence crunching numbers at the Centre for Mindfulness Studies as their long-time finance coordinator. Kat is currently involved as a member of the Artistic Advisory Council at The Music Gallery, and is Exclaim! Media's print magazine layout editor.
When working on their sound and visual art practice, Kat often focuses on collaborative and exploratory projects. They blend analog and acoustic elements with digital and electronic as a palette for self-expression. Informed by their lived experience as a diasporic queer racialized woman, Kat centres intentional and embodied remembering in creating for the senses. They are also a member of Pantayo, an all-women Filipino kulintang gong ensemble. Their debut album was shortlisted for the 2020 Polaris Music Prize.
Kat likes to spend time in nature doing nothing, making food for friends and going to queer dance parties.
---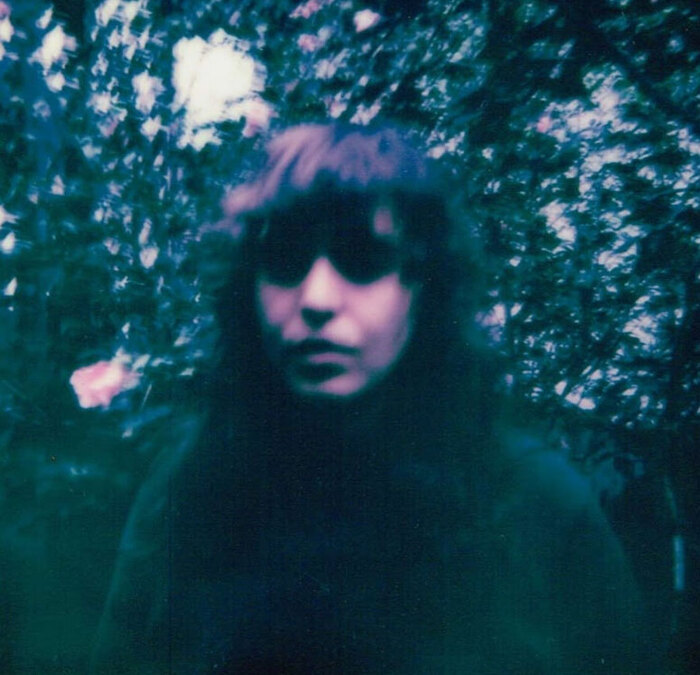 Emmalia Bortolon-Vettor
Editorial and Marketing Coordinator
Emmalia Bortolon-Vettor is a guitarist and multi-disciplinary researcher. Their current musical project is the goth-rock outfit, Bonnie Trash, who blends Northern Italian folklore with creative research to present modern horror stories. Emma is working on an MA in Critical Studies in Improvisation, with an interest in developing alternative music curricula in schools. Emma's work in the local arts community includes coordinating the Girls Rock Camp Guelph chapter, live music and theatre curation, and live sound engineering. 
---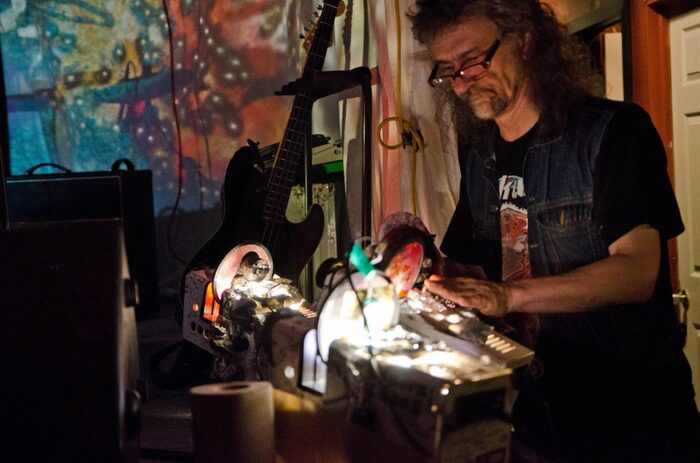 Stephen Lindsey (General Chaos Visuals)
Lighting and Projection Artist
Inspired by the psychedelic, immersive visuals at the shows of his favorite band, Hawkwind, Steve Lindsey founded General Chaos Visuals in 2000. Along with fellow prog-rock fan Eric Siegerman, GCV started working with local bands and experimenting… and getting more gear… and experimenting. Inspired by their heroes, Steve and Eric believe in carrying on the grand musical tradition of experimentation in all things, and supporting deserving artists. The intersection of General Chaos with Wavelength was destiny. Steve moved to creating and delivering projections for the majority of Wavelength's shows — an enormously enjoyable 15 years uncovering the talent and artistry hiding in the rehearsal spaces of Toronto's back alleys. Steve's roster of over 600 Wavelengths includes Julie Doiron, Broken Social Scene, Do Make Say Think, Tokyo Police Club, the Constantines and so, so many more. The images used on his hand painted gels are entirely abstract, using techniques he personally developed to give his imagery its unmistakable "look." General Chaos's visual artistry serves to draw attention to the artist in a busy environment, enhancing what the artist is trying to put across.
General Chaos considers it his privilege to see and present the music of so many amazing talented musicians. Although some may be concerned his still growing collection of projectors points to deeper issues, Steve considers his 40-year-young collection of projectors a must to keep pace to present visuals that do justice to the bands and halls that lucky Toronto audiences get to enjoy year round.
---
---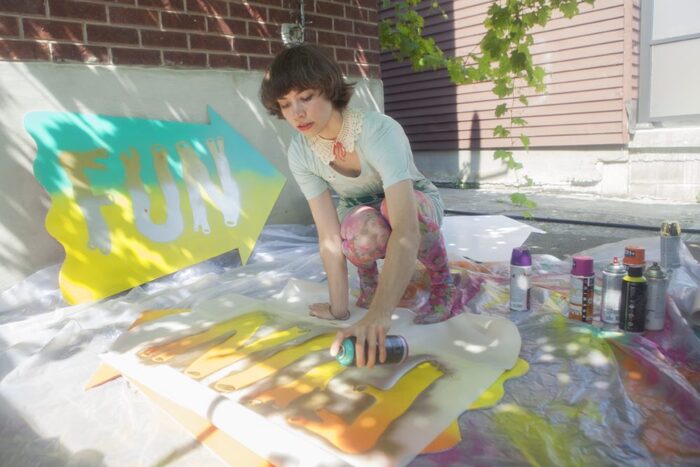 Roxanne Ignatius
Installation Artist & Set Designer
Roxanne Ignatius is a Toronto based illustrator, costume designer and textile installation artist. Roxanne draws inspiration from folk arts, traditional textiles and weaving, creative collaboration and community, and the natural world and our place within it. As an installation artist for live comedy, theatre, and music events, Roxanne seeks out unorthodox collaborations across art forms, and finds ways to engage audiences and build community through visual art and installation. Past projects include a 20 foot knitted crepe paper scarf for the Wavelength Winter Festival, a portable vulva doorway installation for Maylee Todd, and a 300 square foot immersive blanket fort set for Caterwaul Theatre. Her wearable textile art has appeared in music videos by Brave Shores, Keys n Krates, and Jeremy Dutcher.
---
---