Wavelength at the Christie Pits Film Festival
---
Sunday, July 1, 2018

Christie Pits Park
750 Bloor Street West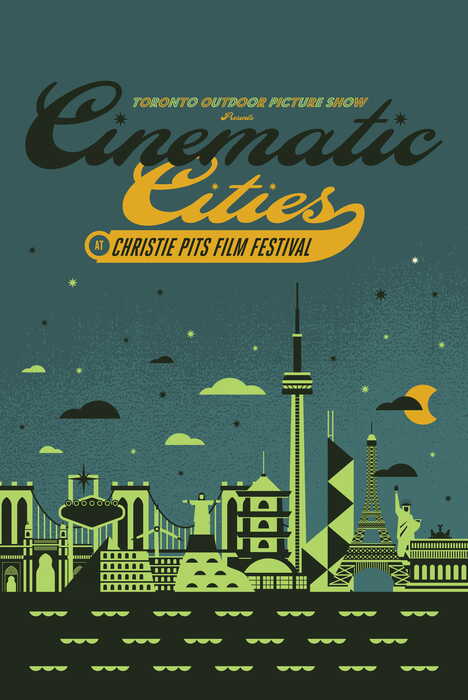 Wavelength at the Christie Pits Film Festival
featuring:
Porch Stories (2014) preceded by musical performances by the film's actors:
Laura Barrett & Jose Contreras (composers of the original Porch Stories soundtrack)
Luna Li (dreamy guitar pop)
July 1st, 2018
Christie Pits Park – 750 Bloor Street West
6-11 PM – FREE/PWYC (Suggested donation – $10) – All Ages (Not a Ticketed Event)
Wavelength is excited to be celebrating Canada Day this year by teaming up with the Christie Pits Film Festival (presented by Toronto Outdoor Picture Show) for a special all-Canadian co-presentation! On July 1st, join us for a sundown screening headlined by Sarah Goodman's 2014 movie, Porch Stories, an intricate narrative about love and nostalgia as it happens on the unassuming porches of Toronto's Little Portugal. The film will be introduced with live performances by Toronto indie rockers Laura Barnett and Jose Contreras (who made their acting debut as blushing ex-lovers in Porch Stories) as well as Toronto dreamy pop rock band Luna Li, who's own Hallie Switzer appears in the film. The Canada Day programme also features Whatever Happened to Jackie Shane?, an animated exploration into the world of Jackie Shane, a black, queer soul singer who was a touchstone of the local Toronto scene in the 60s, as well as Bickford Park, a short film about woman whose marital problems lead her to pick up skateboarding.
Eats and treats at 6pm, live music at 7:30, and films will begin at sundown at 9:20. The venue is accessible. BYOBlanket!