Wavelength 555 – Beta Frontiers, Prince Innocence, Blank Capsule, Boy Bitch
---
Thursday, January 17, 2013

Wicked Club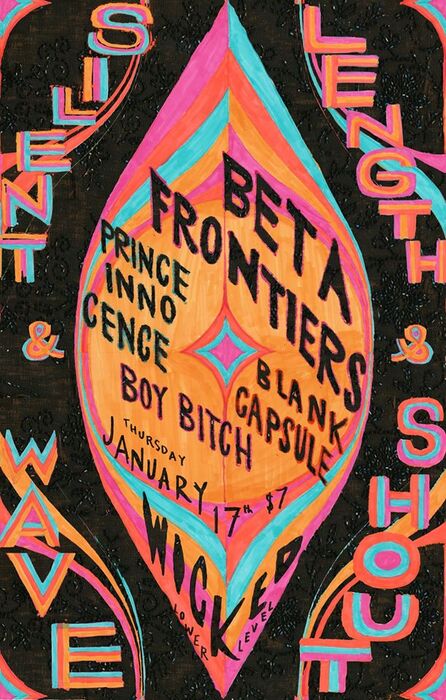 Thursday, January 17, 2013
Wavelength and Silent Shout present:
BETA FRONTIERS
PRINCE INNOCENCE
BLANK CAPSULE
BOY BITCH
"PLAY" @ WICKED CLUB, 1032 Queen West
Doors at 9pm
$7 Cover
For WL #555, Wavelength is teaming up with Toronto's inimitable dark synth concert series, Silent Shout, to bring you a salacious evening of curvy electronic dance music and sensory stimulation. The show will be held at "Play", the subterranean nightclub below the ever intriguing swingers' club, Wicked. Don't miss this, our last show before the Wavelength 13 Festival in February! These bands are synthesized gold. Mark the date.
About the acts:
BETA FRONTIERS
– Neon flashes and strobe dance oceans. Pogo on the ceiling to pure crystal electropop. Daps Records.
PRINCE INNOCENCE
– Silk and diamonds, sluice of pink honey, forest of sequined ivy. Members of Little Girls.
BLANK CAPSULE
– Sheer industrial goth dance. Trust, stabbed by The Knife. Members of Vitaminsforyou.
BOY BITCH
– Campy, pouty, catchy. Lipstick on your collar, champagne in your hand.
JUST ANNOUNCED! DJ set by Tarantula X!!
Poster by Roxanne Ignatius.