The Opposite of Everything, Joseph & the Mercurials, Watershed Hour & Saturns
---
Friday, September 28, 2012

The Garrison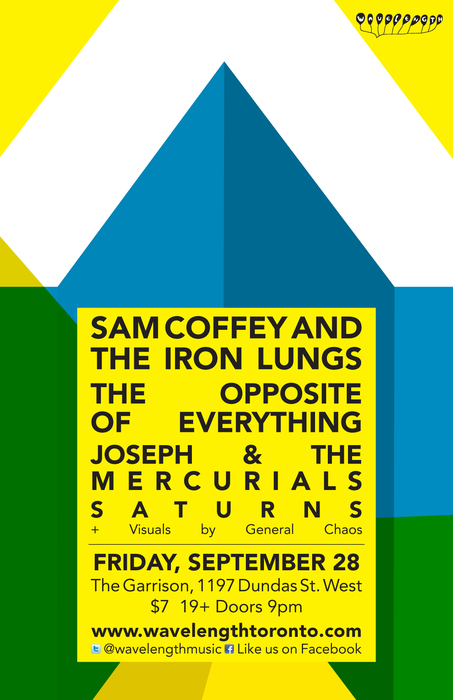 Wavelength FIVE-FIFTY (!) finds us back at our spiritual home, The Garrison!
Sam Coffey and the Iron Lungs
Saturns
Watershed Hour
Joseph & The Mercurials
The Opposite of Everything
+ Projections by General Chaos Visuals
The Garrison
1197 Dundas St. W.
Doors 9pm
Cover $7
19+
Poster by Derek Ma.
no images were found
[/types]']
---
---
UPCOMING SHOWS