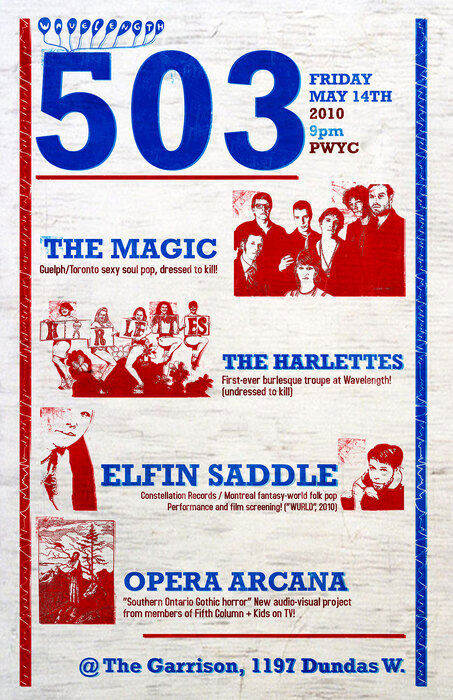 May 14

The Garrison

9:00 PM

19+
WAVELENGTH 503
THE MAGIC
Guelph/Toronto sexy soul pop, dressed to kill!
THE HARLETTES
First-ever burlesque troupe at Wavelength! (undressed to kill)

ELFIN SADDLE
Constellation Records / Montreal fantasy-world folk pop
Performance and film screening! ("WURLD", 2010)
OPERA ARCANA
"Southern Ontario Gothic horror"
New audio-visual project from members of Fifth Column + Kids on TV!

@ The Garrison, 1197 Dundas W.
9pm • PWYC