The Summer Courtyard Series, Night 1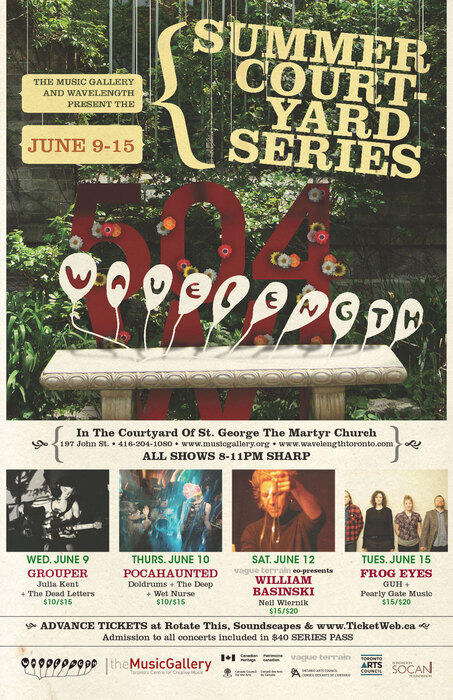 Jun 9

The Music Gallery

7:00 PM

All Ages
Wavelength and the Music Gallery present
THE SUMMER COURTYARD SERIES
Night One:
GROUPER (a.k.a. Liz Harris, Portland, OR)
Purveyor of: Sleepy space pop
File next to: Mazzy Star, Animal Collective
JULIA KENT (New York, NY)
Purveyor of: Trance cello
File next to: Rasputina, Antony & the Johnsons
THE DEAD LETTERS (Winnipeg, MB)
Purveyors of: Imaginary Spaghetti Western post-rock soundtracks
File next to: Ennio Morricone, Godspeed without the climaxes
Outdoors in the beautiful Courtyard of the Music Gallery, 197 John St.
Showtime: 8-11pm • WL #504
Tickets $10 adv at Rotate This, Soundscapes and online at TicketWeb.
Admission included in $40 Series Pass.