Jun 21

Double Double Land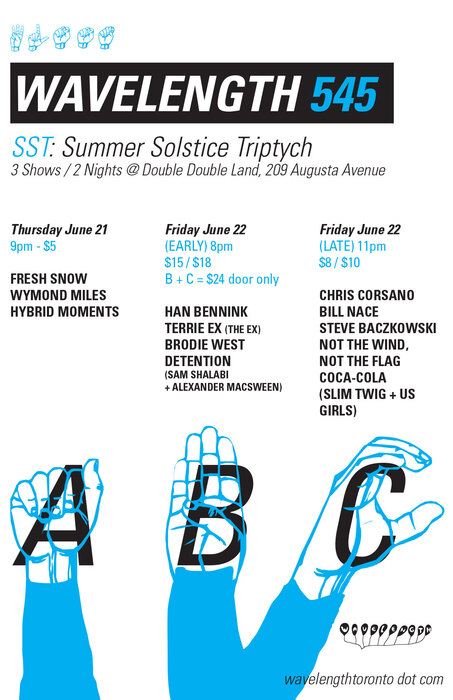 Jun 21

Double Double Land

9:00 PM
WAVELENGTH 545
SST: The Summer Solstice Triptych
Part One:
FRESH SNOW (Toronto Wave-Faves of 2012! Kraut-inspired bliss-drone rawkouts)
WYMOND MILES (San Francisco space-folkie, guitarist with The Fresh and Onlys / Sacred Bones Records)
HYBRID MOMENTS (Toronto improv space-punk duo / "Live at Wavelength 516" release show)
@ Double Double Land, 209 Augusta Avenue
9pm • $5

Photo: Fresh Snow play in "the pod" at WL 537, back on March 31st at Images 204 (RIP!).
---
---
UPCOMING SHOWS

COMING UP
The Danforth Music Hall

Saturday, March 25

7:00PM

$27 GA & Balcony

$37 Mezzanine