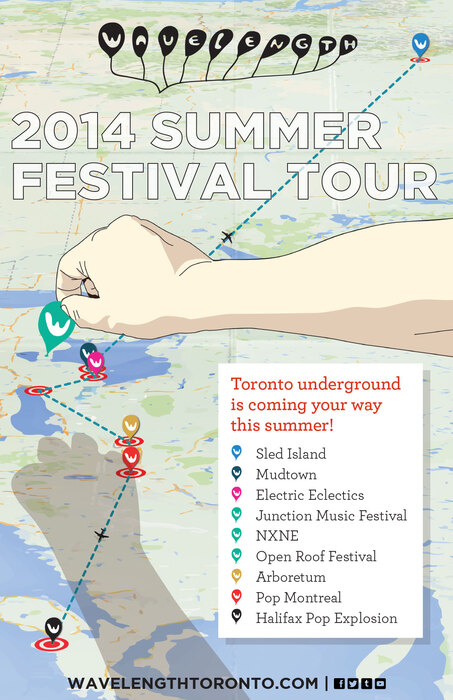 Jun 19

The Great Hall

8:00 PM

19+
Wavelength and NXNE Present:
TIM HECKER (Montreal) – 1:00 AM
When sound becomes tangible and a sublimity is manifest in heavenly drone. Rumbling through nervous systems to create synaptic constellations, emotions deconstructed and reassembled into new forms of experience. Becoming lost in a bright black wilderness sown and grown by a master.
FRESH SNOW (Toronto) – 12:00 PM
Grim megaliths, now crumbling, built in homage to glories immemorial. Measured explosions harnessed and shot into the world, expressing a searing, dark urgency. Oceans of fear, cages of awe, guttural commands imparted from unseen sages. Become broken and return as whole.
WHITE POPPY (Vancouver) – 11:00 PM
Glowing orbs dipping and swaying in a pastoral, twilit expanse. A warm breeze carries scents of lilac and marigold, frogs chirrup lilting songs. Woodpeckers percuss and a rhythm emerges in the mind, carrying thoughts away to fireside freedom, childlike openness and a sense of things as having healed.
TWIST (Toronto) – 10:00 PM
Buttercup-pop coloured earnest, heard catchy. Arena rock played to a group of friends on a smoky, early morning balcony. Wispy, gritty, beautiful. Comedown blues for the nostalgic heart.
ZONES (Toronto) – 9:00 PM
A beach where the sand is liquid and the water frozen in time. Uncountable new colours emerge from pockets in the atmosphere and blend with your body. Soap bubble mother of pearl amorphous. The green green sun bobs on the horizon and the universe chuckles aloud.
+ HVYWTR DJs
++ General Chaos Visuals
Thursday June 19
@ The Great Hall, 1087 Queen St. W.
Doors 8:00PM
$15 at the door / free with NXNE passes or wristbands
Poster design by Holly Machado
+ HVYWTR (DJ) & General Chaos Visuals
---
---
UPCOMING SHOWS

COMING UP
The Danforth Music Hall

Saturday, March 25

7:00PM

$27 GA & Balcony

$37 Mezzanine