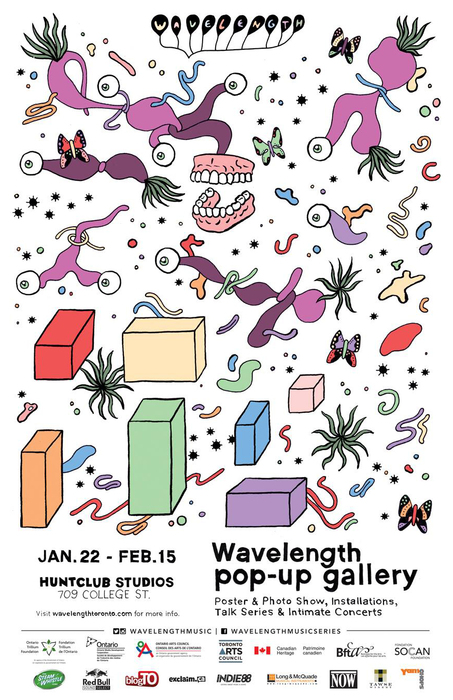 Jan 23

Huntclub Studios

8:00 PM
JAMES IRWIN (Montreal Indie Folk Record Release)
L CON (Del Bel vocalist goes solo)
Friday, January 23
@ Wavelength Pop Up Gallery (709 College St.)
8 p.m.
$10
ABOUT THE ARTISTS
James Irwin
James Irwin writes songs and lives like a monk in Montreal, where he's played in bands and performed solo since 2006.
His 2nd album Unreal signals a departure from the shuffling, lilting, acoustic sounds of his 2012 debut Western Transport. While Western Transport delivered ten succinct folk songs almost whispered in your ear via blurry acoustic arrangements, Unreal is all about rubbery hooks, soap box vocals, and slow groove, with the nightclub vibes of a weird dream.
James is a songwriter who tends to use genre in passing, more than as a marker of a particular ethos. He sounds at times like a crankier Paul Simon, a deflowered Sam Cooke, or a less cryptic Cass McCombs. His patient vocal delivery and the calm specificity of his lyrics often call Bill Callahan to mind.
James Irwin also writes poems and stories. Unreal premiered on Exclaim.ca this January.
L CON
L CON is the ever-evolving project of Lisa Conway. Joined by supertalents Andrew Collins and Mary Wood, L CON sings songs about space. New hits with old drum machines, synthesizers, electric guitars, sonic magic.