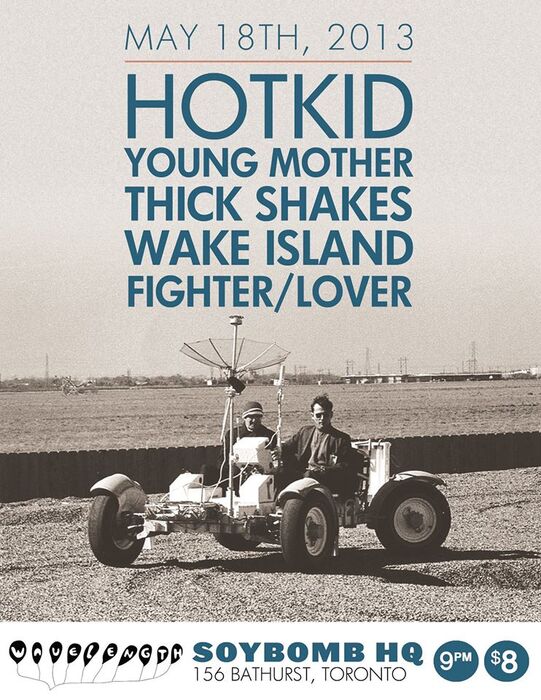 May 18

Soybomb HQ

9:00 PM

19+
Celebrate the May long weekend with Wavelength at Soybomb!
It's the May long weekend! Time to get in your SUV and sit on the Hwy 400 parking lot on your way up to…. Wait a sec, what are the other 99% of us supposed to do? Go crazy at an awesome indie-rock loft party, that's what! Wavelength #560 brings you a wild combination of garage-rock, art-punk, synth-pop from Toronto, Montreal and Boston – at a super cool DIY venue. Screw the cottage – this show will be worth getting stuck in town for. Great bands, good vibes, cheap drinks and a fun venue… it's what long weekends are all about!
HOTKID (returning after a long hiatus!)
– dancey rock goodness
Young Mother
– saxy psych noise adventures for the ears
Thick Shakes
– Boston garage rockers
Wake Island
– Montreal prog-pop/symphonic rock
Fighter/Lover
– synthy pop rock
Soybomb HQ
156 Bathurst St.
Cover $8
Doors 9pm
19+
DJ Crayons spinning righteous tunes all night long
Poster design by Michael Pereira