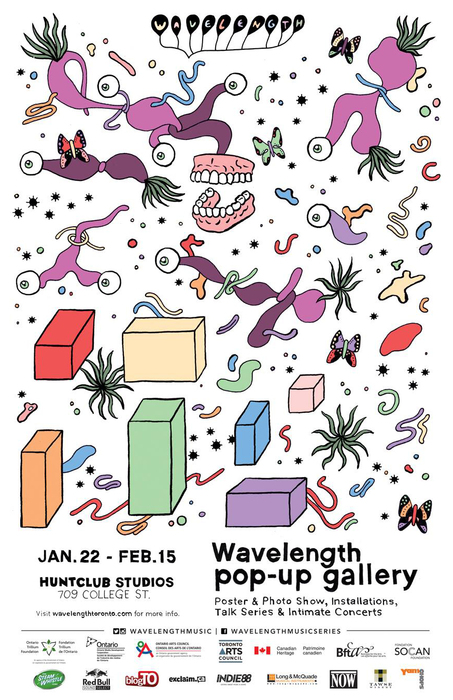 Feb 1

Huntclub Studios

8:00 PM
Mechanical Forest Sound Presents:
GHOSTLIGHT: The Winter Womb (Psych-Rock Goes Multi-Media)
Fifteen Wavelengths: An Ambient Suite (New Piece by Jonathan Adjemian)
Admission will include a limited edition copy of Ghostlight's "Winter Womb", with a cover that will be painted during the performance.
Presented by Mechanical Forest Sound (http://mechanicalforestsound.blogspot.com/)
Taking advantage of the intimate space at Wavelength's pop-up venue, this show will break down the traditional audience/stage divide.
"The Winter Womb" is a multimedia performance evoking the darkness of Arctic hysteria evolving into the midnight sun, performed by Ghostlight, a free-form improvisational collective featuring members of Mean Red Spiders (who just happened to play the very first-ever Wavelength). They will also be celebrating a new release on Inyrdisc.
"Fifteen Wavelengths" is a surround-sound ambient suite created in honour of Wavelength's 15th anniversary. The music will be spontaneously composed by musicians responding to a series of fifteen synthesizer tones by Jonathan Adjemian. The goal of the slowly-unfolding improvisation is to create a musical Möbius strip, comforting and enveloping. Participating musicians will include Paul Newman, Karen Ng, Josh Cole, Tom Richards and Stephen Parkinson.
Sunday, February 1
@Wavelength Pop Up Gallery (709 College St.)
8 p.m.
$10