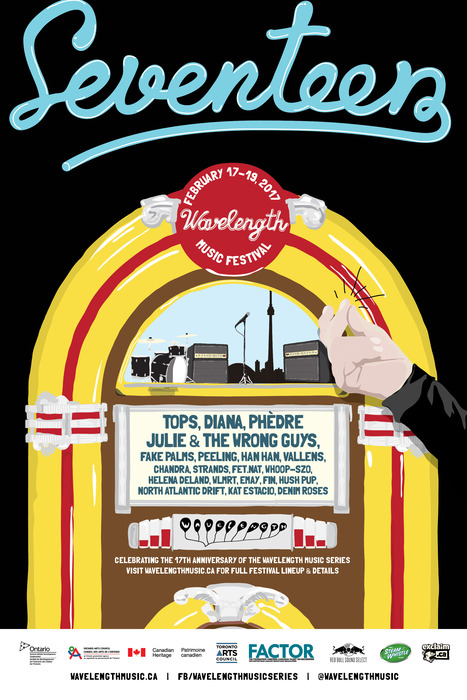 2017 Wavelength Music Festival
February 17–19, 2017
---
Last February, Wavelength cut through the deep freeze to bring you out of hibernation, for the 17th annual Wavelength Music Festival. It was our 17th birthday, and we spent the whole Family Day long weekend celebrating! February 17-19 were three whirlwind nights of amazing music and community vibes. WL17 saw us back at the Garrison for all of our nighttime programming, along with some exciting new daytime events at the Monarch and the Gladstone.
2017s festival marked a 17-year tradition of innovation: future-forward and fresh, bringing new, exciting sounds to the city, and #WL17 was no exception. Local heroes. Icons and upstarts. The unsigned and the ready-to-break-big – Wavelength's winter festival programming captured the most exciting sounds in the Canadian independent music underground in a "live, curated mixtape" format with a uniquely handmade vibe. Visuals & decor were provided all three nights at The Garrison by: General Chaos Visuals, Roxanne Ignatius, Mike Pereira, and Karl Skene.
Save the date for WL18! Feb. 16-18, 2018.