Feb 15

Gladstone Hotel Ballroom
1214 Queen St. W.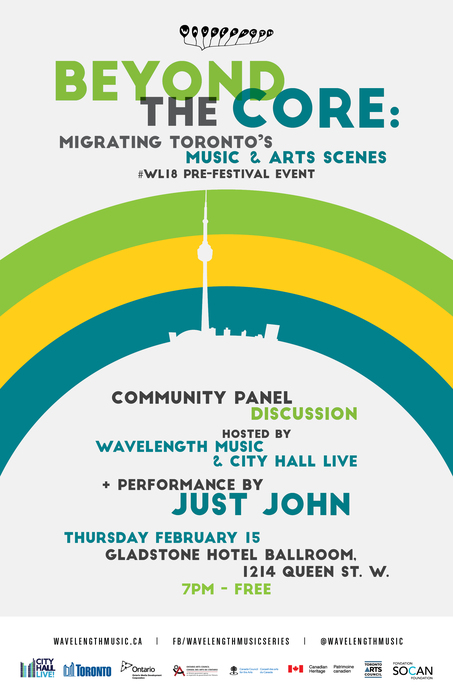 Feb 15

Gladstone Hotel Ballroom

1214 Queen St. W.

7PM

All Ages

Free
Beyond the Core: Migrating Toronto's music & arts scenes
Community Panel Discussion hosted by Wavelength Music & City Hall Live
+ Performance by Just John
#WL18 Pre-Festival Event
Thursday, February 15
Gladstone Hotel Ballroom, 1214 Queen St. W.
7PM – FREE Admission! ALL AGES
Beyond the Core: Toronto's music and arts scenes have always had a downtown bias. The city core has always been where the majority of music venues, art galleries, and other institutions are located, making downtown the destination for presenting activity. Yet, much of the city's creativity emerges from the inner suburbs, such as Scarborough, North York, or Etobicoke. As gentrification pushes artists outside the core to more affordable parts of the city, the music/arts infrastructure has yet to follow. Where is the Horseshoe Tavern of East York? What can the City and the music/arts community do to help migrate the scene beyond the core, and create opportunities for presentation in the inner suburbs? This community panel discussion featuring arts presenters making things happen north of Bloor or east of Yonge will hopefully provide some ideas and answers.
Panelists:

Amirali Alibhai (Aga Khan Museum)
Susannah Bunce (Assistant Professor, Dept. of Human Geography & City Studies program, U of T Scarborough)
Alyssa Fearon (Nuit Blanche Scarborough)
Dalton Higgins (urban music promoter)
Tad Michalak (Feast in the East music series, The Jam Factory venue)
Moderated by: Jonny Dovercourt (Wavelength Artistic Director & co-founder)
Pre-Panel Live Set by:
Just John (Toronto DIY hip-hop artist & arts curator / Blank Canvas Gallery)
"Nimble raps & diamond-hard beats" – Noisey
http://hyperurl.co/jus-john-black-beret
Meet the Panelists: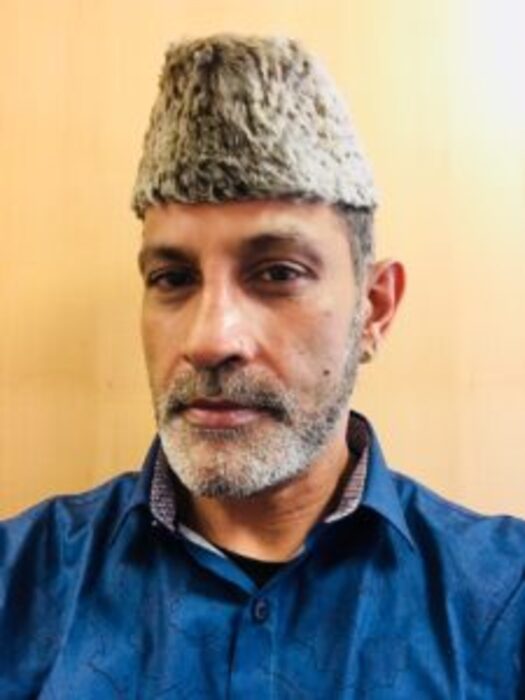 Amirali Alibhai earned his BSc in Microbiology (1985), BFA Visual Arts (1989) and MA Art Education (2000) from the University of British Columbia. Currently the Head of Performing Arts at the Aga Khan Museum in Toronto, his professional experience includes roles as a curator/ educator/administrator within the fields of visual, performance and community-based arts. He has worked with diverse artists and organizations, representing multiple disciplines and cultural traditions (1989-present). He was Executive Director of the Greater Vancouver Alliance for Arts and Culture (2009-2012). Amir has volunteered on various boards and public committees, including the Board of ArtStarts in Schools (2002-2005), the Board of the Canada Council for the Arts (2005-2008) and the Board of the Canadian Conference of the Arts (2010-2012) and served on the Provincial and Territorial Advisory Committee of the national Cultural Human Resource Council (2010-2012). He is currently a member of the Canadian Arts Summit Steering Committee (2016 to present), the Toronto Arts Council's Music Committee, and the Program Advisory Committee at Centennial College.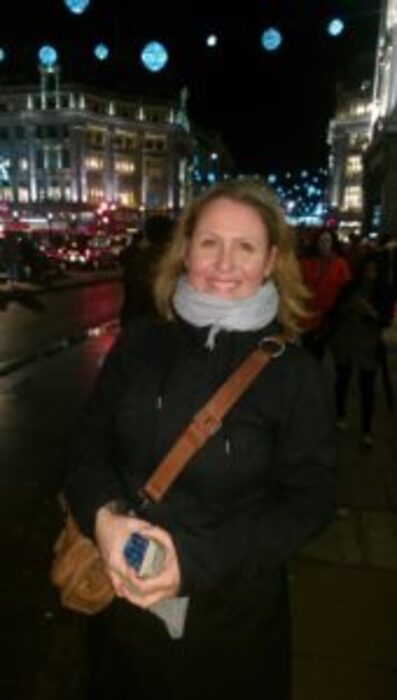 Susannah Bunce is an Assistant Professor in the Department of Human Geography and City Studies program at the University of Toronto Scarborough. Trained as an urban planner, her research centres on the role of sustainability in the context of planning and redevelopment practices, particularly the role of gentrification, in urban communities and neighbourhoods. She studies the actors, interests and motives in the adoption of sustainability principles and practices within urban communities and neighbourhoods and explores socio-environmental discourses, sustainability planning, and strategies for socio-environmental justice and change. Her recent book, Sustainability Policy, Planning, and Gentrification in Cities (2018), explores the role of environmental gentrification in shaping spaces and social life in cities such as London, New York City, Paris, and Toronto. A proud Scarberian, she alternates between a downtown Toronto home life and her roots growing up and now working in Scarborough.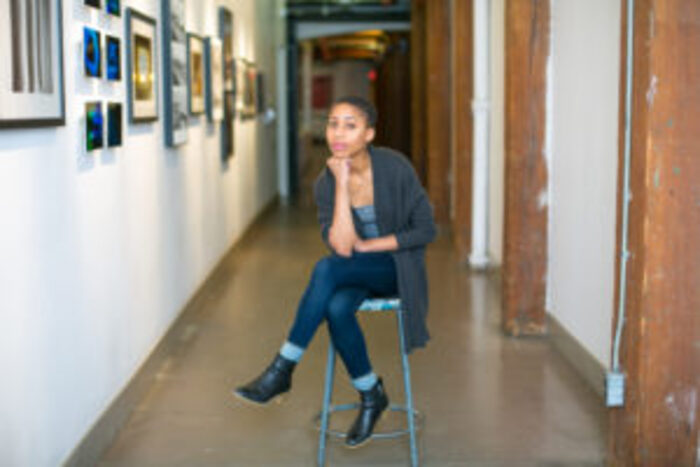 Alyssa Fearon is a cultural producer, arts manager and independent curator. Raised in Scarborough, Ontario, Alyssa actively seeks new ways of organizing artistic projects within communities that have not traditionally been sanctioned as places of creativity and innovation. She has organized a range of projects, from large-scale performances by international artists to community-based youth artist residency programs. She most recently curated the exhibition No Vacancy (2017). Alyssa currently works at the Art Gallery of Ontario in marketing, while pursuing an independent creative practice. She holds an MBA from the Schulich School of Business and MA Art History from York University. Alyssa was recently named the curator of the Scarborough segment of Nuit Blanche Toronto, taking place Sept. 29, 2018.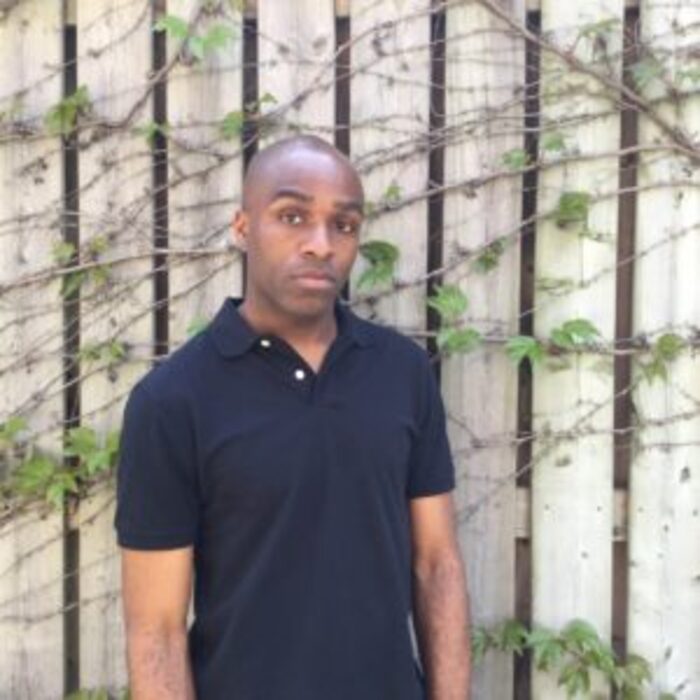 Dalton Higgins is a Toronto-based public relations strategist and publicist, author of six books, music presenter, and National Magazine Award-winning journalist. Since 2002, Higgins has produced a ton of concerts, across music genres – split between his work at New York-based SHINE, Toronto's Harbourfront Centre and his own Rap N' Roll production company – spearheaded successful publicity and PR campaigns for a number of award-winning musicians and arts festivals, and has sold over 50,000+ books combined (including the popular Drake biography Far From Over). His music industry work has taken him to five of the world's seven continents (including Australia) and throughout many parts of the US. One of his most stimulating gigs was working as an award-show scriptwriter for Gemini Award-winning comedian Russell Peters, and I'm sure you can understand why.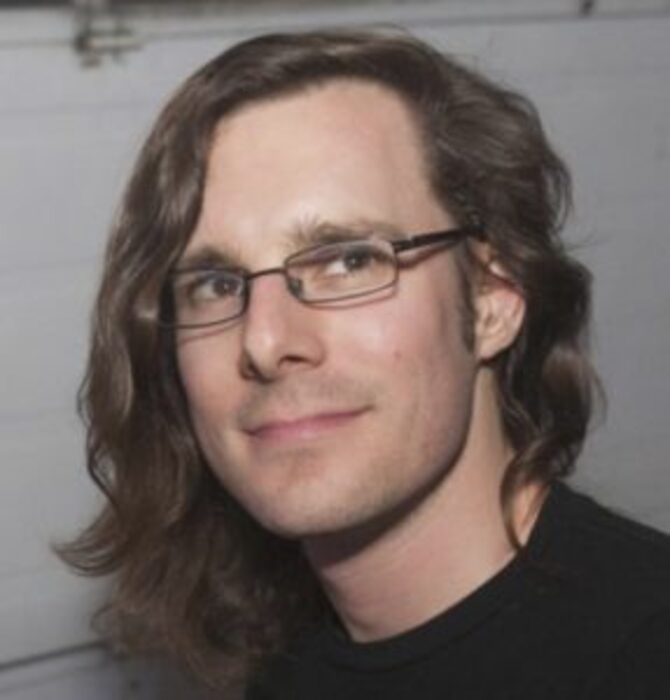 Tad Michalak is an independent Toronto music promoter and poster artist who has been presenting avant-garde and boundary-pushing music in Toronto for over 12 years. His curation often focuses on finding similarities between seemingly disparate musical forms or practices. He currently programs The Music Gallery's Departures Series and Contact's Intersection Festival. He is a co-creator of Feast In The East, a food, music and art installation series in Toronto's east end, now in its seventh year of programming. He also presents a number of one-off shows under the Burn Down The Capital moniker.