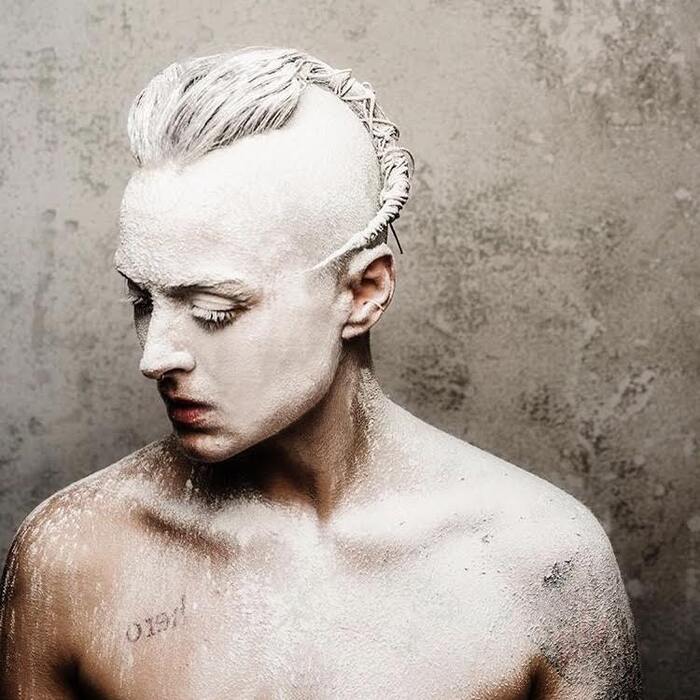 Torii Wolf
Torii Wolf believes in music's power to transcend. And when people hear Wolf's arrestingly moving voice and wide-ranging musical style, they immediately drop into the emotion of the song and connect on levels that transcend genre, gender, time, and space.
In a 15-year career that has spanned a host of musical genres from singer-songwriter to hip-hop, Torii Wolf has never failed to create a sense of intimacy with their listeners. No matter the genre that's put on the music, it all begins with Wolf, their musical imagination, and a guitar.
"I call my voice a spirit trumpet," says Wolf, who is doing deep stuff with their music but always with a light heart. Their newest project, Hu:Man, is EDM, in fact, and Torii is passionate about the way the beats can stimulate a physical response for people, even when the content of the song might be about serious emotional stuff.
The name Hu:Man is also about transcendence. Wolf wants the music to be about breaking down preconceived notions, to be about redesigning humans. No pigeonholing, no labels. Tori seeks to make music that is the conduit to transcendence.
For Wolf, a New Yorker now based in LA, songwriting is a full-body experience. "I feel a song forming in my whole body; the urge to express is totally physical." Wolf's songs start from an emotional place. They drop into that emotional space, express it musically, and writes lyrics by finding words for feelings. Their live performance is an electrifying culmination of all that feeling and emotion.
"I like how music can be a bridge to the spiritual world," says Wolf. "I want to use my music to build a safe space for people to feel." To feel anything—to feel excited, or safe, or unsafe, or shocked, or uncomfortable. Music has a power to bring all these feelings forward in a safe way.
Wolf has been playing music professionally for nearly 15 years, including a full album and tour with hip-hop icon DJ Premier as Torii Wolf, and live performance and production with Mike Zombie, the OVO-beatmaker behind Drake's "Started From the Bottom." Zombie's productions with Torii Wolf are dark and deep and that really resonates with their overall vibe.
"Torii has such a weird, wicked style," DJ Premier offers. "It's just very left field—reminiscent of a Bjork or something like that. They are so unique and versatile; they write, sing, and they are an accomplished guitarist and drummer. But image-wise, there is no comparison. Subject-wise, Torii is in a whole different place"