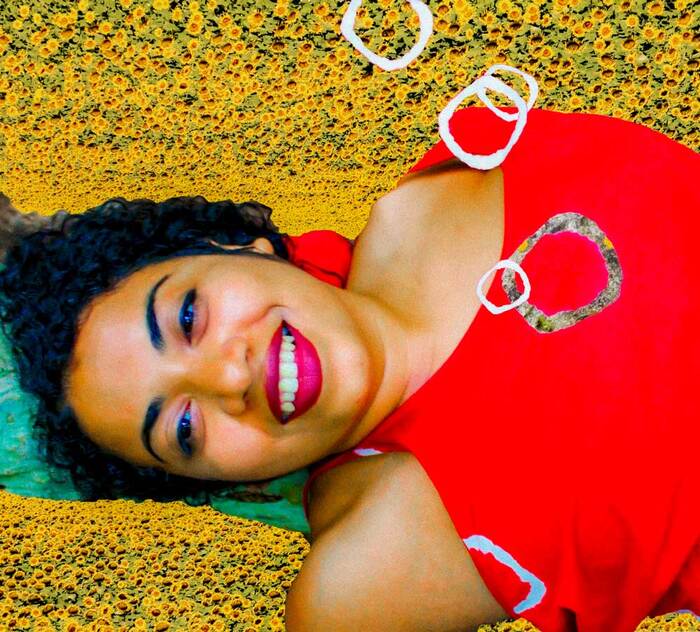 Thanya Iyer
Thanya Iyer is an enigmatic songwriter who crafts sparkling experimental pop music. Her live trio wields acoustic and electronic instruments to flesh out these serene, spiritual compositions. Thanya and the band's arrangements empower listeners to embrace mindfulness, aesthetic beauty and the interconnectedness of all things.
Crucial questions around healing, cultural identity, and disability are among the many subjects visited by Thanya Iyer's sophomore album, KIND. Although represented by a concise title, KIND explores an expansive universe where Iyer and her band examine interpersonal relationships, ideas of home and destination, and our collective responsibilities to one another. To aid in this journey of big, difficult questions, Iyer enlists the help of a huge cast of musicians, with guest features ranging from brass trios, vocal sextets, flautists, and harpists.
Underscoring its explorative nature, the constant movement of KIND melds the sounds of experimental pop and improv into a magical amalgam that teems with flashes of jazz and nuanced electronics. Iyer's rhythm section pulsates with genre-defying palettes of blips and skitters that twist elegantly into the melodic voices of interlocking synth, strings, and piano, all led by Iyer's enrapturing lilt. The rhythmic direction of bassist Alexander Kasirer-Smibert and percussionist Daniel Gélinas clears a navigable path in an otherwise unnavigable setting, built on the pair's understated yet intriguing expertise.