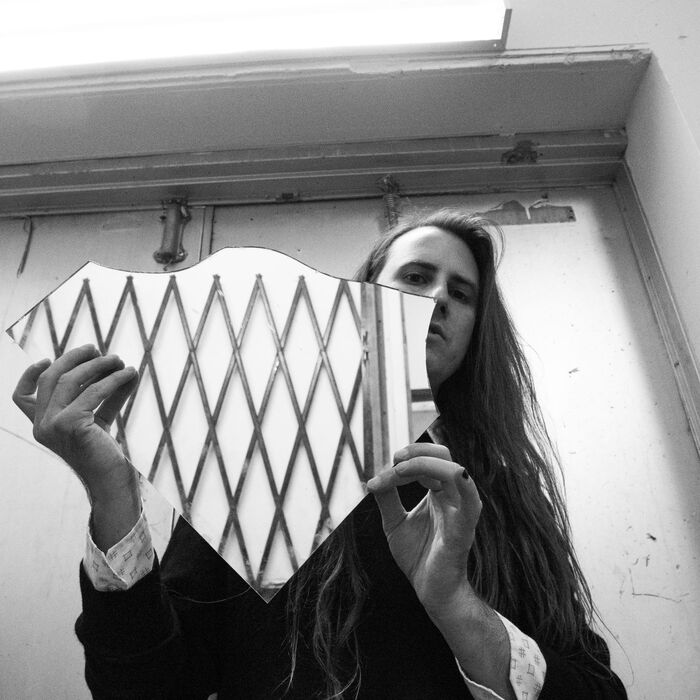 Seulement
With this new solo project called SEULEMENT, Mathieu Arsenault creates a singular combination of voices and electronic sounds at times aerial, organic, and spasmodic. The songs unfold and spread out into moments of contemplation and trance, then turn inward. This music stemming from mindful experimentations is at once angular, geometrical, colorful, enticing, visceral, and violent.
Arsenault first made himself known through his work in the experimental rock band Technical Kidman with whom he recorded two LPs – Something Stranger Coming on the Horizon (2015) and Bend Everything (2017) – as well as two EPs – Eponym (2011) and A Stranger Voice (2014). During their five years stint, they shared the stage with artists such as SUUNS and Gang Gang Dance. They were also featured in a wide array of festivals: Nouvelle Prague, Iceland Airwaves, CMW, Sled Island, M for Montréal, Suoni per il popolo, NXNE, Halifax Pop Explosion, and Waking Windows.
On EX PO, his first solo album, Arsenault explores the improbable connection points between experimental electronic music and traditional songwriting. In a process more akin to sculpting than storytelling, he dissects, cuts, and pastes sounds to create precarious and tangled constructions where his voice weaves in and out. Sitting astride lyricism and structuralism, SEULEMENT offers a modern take on the use of vocals in an electronic music framework and puts forward an aesthetics rarely heard in the singer-songwriter scene in Québec or anywhere.
SEULEMENT's first collection of songs was initially recorded at the artist's home studio, then completed at the Hotel2Tango studio with the help of sound engineer Radwan Ghazi Moumneh (Suuns, Ought, Jerusalem In My Heart). This eight song LP will appeal to melodic electronic music enthusiasts. EX PO reminisces of the more minimalistic songs of Björk or Suuns, or at times to the sound explorations of Panda Bear or Tangerine Dream. The full-length was released on November 12 via Montréal label Mothland.
Photo credit: Charles-André Coderre