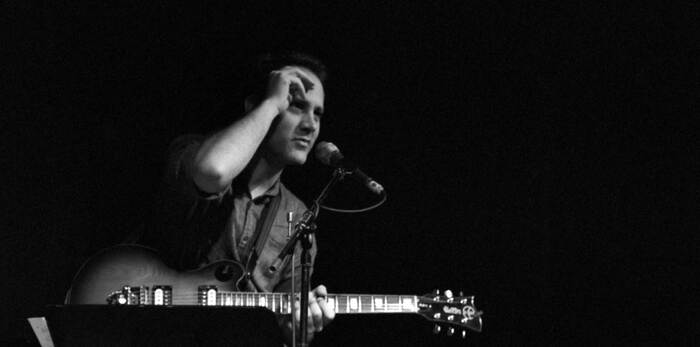 Sandro Perri
Sandro Perri is a Toronto based musician and producer. He has released over a dozen records of original vocal, instrumental, acoustic and electronic music and worked on 100+ in various creative and technical roles. Perri's curious ear and love of re-invention have resulted in a strikingly diverse catalogue, exploring intersections of pop, folk, jazz, tropicalia, improv, minimalism, dance and electronic – but unified in their impeccable craftsmanship and unique creative vision.
He has a long standing affiliation with Montreal's Constellation Records, who have released eight records for Perri since 2003, when he was recording and performing under the name Polmo Polpo. Sandro's records have been long listed for the Polaris Prize twice and he was nominated for the Canadian SOCAN songwriting award in 2008.
His 2018 solo record In Another Life was included in Pitchfork's Top 100 Of 2018, who also called the album "visionary in both content and form" in their 8.1 review. Among other accolades, Aquarium Drunkard said In Another Life "cements Perri's place as our space age Arthur Russell" and Exclaim heralded it as "his outsider pop masterpiece".
2019's Soft Landing, the latest addition to Perri's stellar catalog, features a collection of tracks that have been in the works for the better part of the last decade, taking many forms along the way and recorded sporadically over the past several years. It's Perri's most guitar-based offering since 2007's Tiny Mirrors, and his smooth and expressive playing serves as the perfect anchor for these impeccably detailed hi-fi gems.
"One of the most singular producers in contemporary music"– Boomkat
Past Wavelength Appearances: