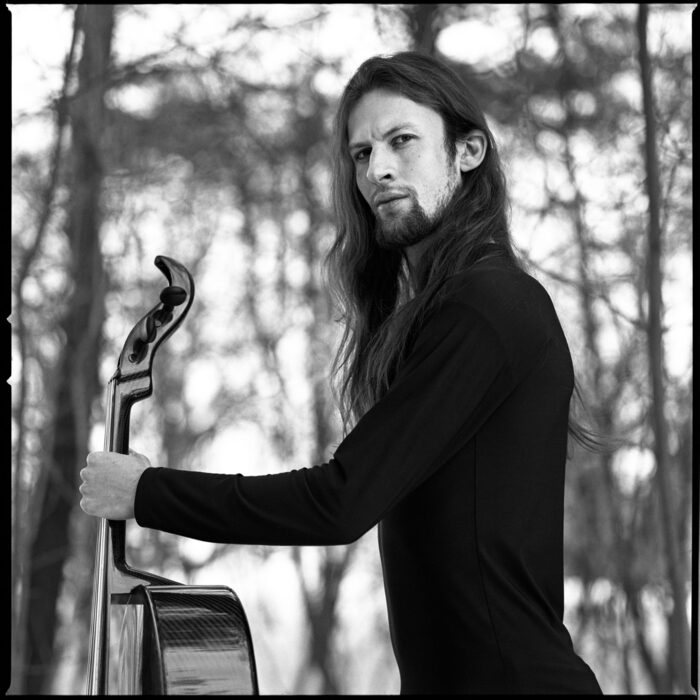 Raphael Weinroth-Browne
Internationally renowned Canadian cellist and composer Raphael Weinroth-Browne has been celebrated for his emotive and virtuosic playing both on stage and in the studio. Throughout the last decade he has explored new and unconventional approaches to cello playing in his groundbreaking groups The Visit, Kamancello, and Musk Ox, releasing many acclaimed albums and performing at esteemed festivals across Canada and Europe.
In 2016, Raphael was recruited by Norwegian progressive rock icons Leprous. His cello has since been featured prominently on their latest three albums and he has played nearly 200 shows with them in Europe, North America, and the Middle East.
Raphael has appeared on over 150 full-length studio albums, including the Juno Award-winning W5: Grey Skies and Electric Light by Woods of Ypres.
In 2020, Raphael's debut solo album, Worlds Within — a 40-minute composition created entirely on cello — was released to critical acclaim.
In early 2022, he toured extensively with Leprous, culminating in performances at the legendary Royal Albert Hall and the main stage of Hellfest, the world's largest metal festival. He will be appearing with the band later this year supporting metal cello heavyweights Apocalyptica.
Photo credit: Jonathan Lorange