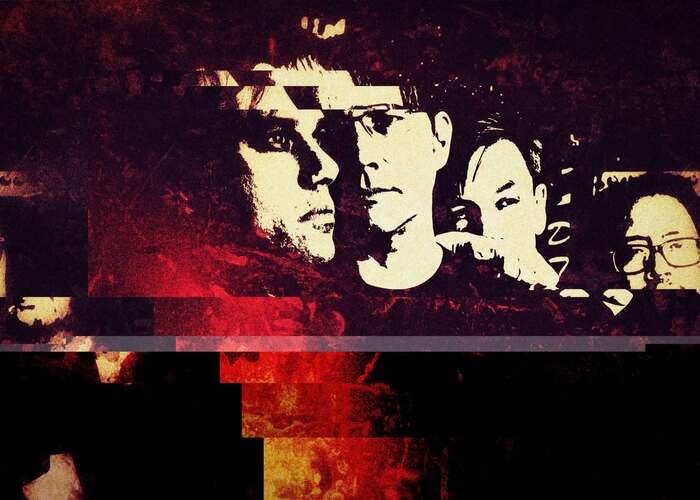 Psychic Weapons
Psychic Weapons formed in 2016 under the name "Secret Wars", reuniting three founding members of celebrated Toronto 90's post-punk group, Parts Unknown. All five current members have been active fixtures on the Toronto Music scene; ongoing and past projects include: Creeping Nobodies, Mean Red Spiders, 122 Griege, Ghostlight, The Mean, Procon, The Beethoven Frieze, All Under Heaven; to name a few. Since then, they have shared stages with acts as varied as CATL (Toronto), The Foreign Resort (Copenhagen), Danny Laj And The Looks (Montreal), The Faps (Saskatoon), Ohmno (Niagara Falls) and Mr. Pharmacist (Playing Music of The Fall).
"…And if not that, then maybe a hurricane, maybe worse, you know we can't say, what's going to happen these days, you never know what's gonna happen these days…"
Angular, sharp, melodic, anti-melodic, wordy, compelling.
A singular band: no fans of regurgitation; yet unafraid of proto-post-punk, no wave, new wave, German motorik, garage, psych & such.
'All On Fire' is taken from an upcoming debut release. Recorded at Woodshed Studio, produced by Glenn Milchem (Mr. Pharmacist, Blue Rodeo, Future Now), and engineered by Tim Vesley (Rheostatics).
"Veteran savvy & discipline / wired-up tension / perpetual-nervous tics / post punk signifiers." (Joe Strutt – Mechanical Forest Sound)