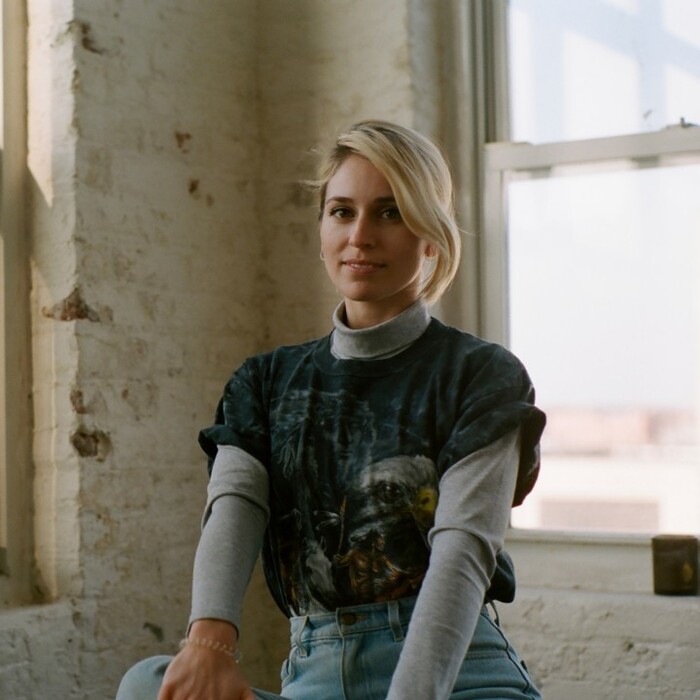 MUNYA
"I don't really understand how I make music," says Josie Boivin, who records and performs as Munya. "I feel like it's coming from another world." Otherworldly is an apt descriptor for Munya's music. The songs are at turns playful and melancholy, as catchy as they are strange, light and airy but full of powerful emotion.
Born in the small town of Saguenay in Quebec, Josie Boivin is the youngest of nine children. Classically trained as a pianist, Boivin discovered she could sing opera in high school, when she was overheard by a music teacher while jokingly imitating an opera singer. After spending her teens in the highly competitive opera world, she studied jazz at the University of Montreal. Boivin took a year to travel and explore, experiencing life and working odd jobs, trying to find the best outlet for her musical vision. She played keyboards and did backing vocals for local artists in Montreal, honing her skills as a producer, performer, and musician.
It wasn't until September of 2017 that Boivin found her calling, when a friend invited her to play the legendary Pop Montreal festival. At that point, she only had one finished song. "I realized that this was my chance," she says. "If I was ever going to make my own music, it was now. I quit my job and moved in with my sister, just so I could write all day."
After her sister would leave for work every day, Boivin set up her gear, transforming the kitchen into a recording studio, where she wrote and recorded, cleaning everything up before her sister got home at five. These recordings, coupled with a few in-studio days with Miles Dupire-Gagnon and Gabriel Lambert from Anemone, would eventually become a series of three EPs — a "trilogy," if you will — each named for a significant place in Boivin's life: 2018's North Hatley (one of her favorite villages in Quebec), Delmano (named for the Hotel Delmano in Williamsburg) to be released in October 2018, with the 3rd EP coming in early 2019.
Boivin's musical process is as fascinating and intuitive as her music. "My music is a collage of first takes, the rawest and best moments, that I transform into something new," says Boivin. "I'll take the drums from one song and a guitar part from another and melody I wrote for something else entirely, and I'll put them together and see how they work." Munya's songs are upbeat but ethereal, built around tight, repetitive drum loops and Boivin's luminous voice. There's a lightness to this music, a glimmering simplicity, but with a sense of sadness lurking underneath that gives these songs their true power.