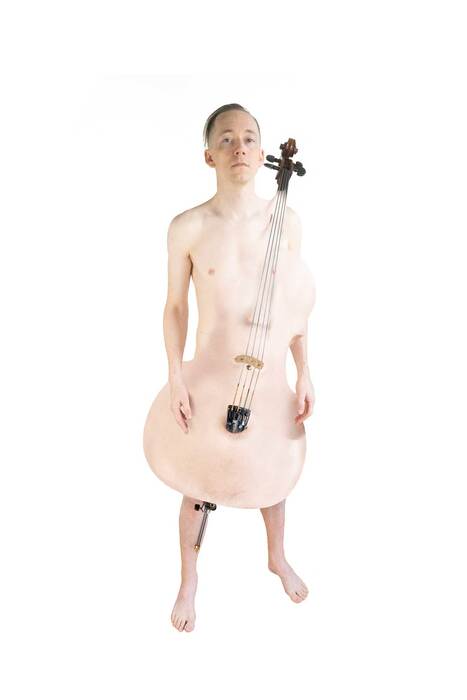 Michael Peter Olsen
Michael Peter Olsen is a Toronto-based composer, cellist, engineer, producer and Grammy nominated songwriter. He has performed on over 150 album releases including Drake VIEWS, Arcade Fire Funeral, Ed Sheeran = , K-OS Joyful Rebellion, Jim Guthrie Now More than Ever and The Hidden Cameras The Smell of Our Own.
After decades of playing and experimenting Michael has created his own sound, Post-Cello, a rethinking of cello and the various roles it plays in popular and film music. Michael's new eponymous electric cello based solo project is CMU approved and has been heard on BBC3, CBC, canadian college radio and by 30K+ monthly online listeners. Yearning Flow , the first full length was released on vinyl and digital in Canada, the USA and Europe Jan 2021 via leading-edge independent label Hand Drawn Dracula.
In 2014 he was selected as one of three songwriters-in-residence for the Canadian Film Centre's Slaight Music Residency. Michael has written music for TV productions by Elevation Pictures, CBC TV, Global, Children's Television Network and continues to contribute score for a variety of films.
Michael has appeared live and on record with more artists than easily counted. He toured extensively internationally with Hidden Cameras in the early 2000's and is currently a regular touring member of Zoon. He has graced the stages and/or recordings of a diverse mix of artists such as Electric Youth, Haim, Tiesto, Sharon Van Etten, Owen Pallet, Jacky Cheung, Holy Fuck, Born Ruffians, Zaki Ibrahim, Tallies, Julian Taylor, Great Lake Swimmers, The Organ, The Constantines, Kevin Hearn, Rheostatics, Slakadeliqs, Mocky, and Sarah Slean.
Michael has over 20 years of experience as a string arranger, recording engineer, and record producer and holds an A.R.C.T. and a Bachelor of Music Performance from U of T.
Visual by Trudy Elmore and Braden Sitter.