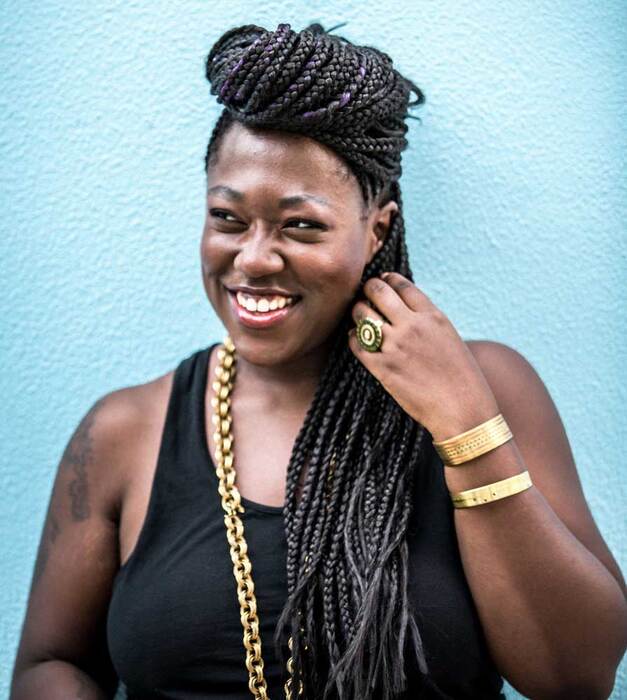 Mélissa Laveaux
April 2016. Singer, songwriter and guitarist, Mélissa Laveaux heads to Haiti in search of her roots and on a mission to honour her ancestors. Two decades have gone by since she last set foot on the island when she was 12 years old. She feels like a stranger and yet, at the same time, she experiences the thrill of an exile returning home, for Haiti is an intrinsic part of her identity.
Born in Canada to Haitian parents and armed with a patched-together vocabulary of Creole from the metaphor-laden expressions and vibrant catchphrases she's heard her mother trade with her aunts over long-distance phone calls, she doesn't know what will emerge musically from her pilgrimage. But as she dives in and discovers the folk songs that bred and nourished Haitians artists for generations, she is seduced by the depth and opulence of her extraordinary heritage.
She returned home from Haiti with a head full of sounds, melodies, moods and stories of distant times,as a track-list emerged, rich in the multi-layered allegories and symbolism that are characteristic of Haitian poetry and song, like a coded language of resistance.
From these she built Radyo Siwèl, a unique album steeped in Haitian history and culture and yet which is also highly personal and intimate. Some of the songs are so old, nobody knows who wrote them, as they were spread by itinerant troubadour sand the rural orchestras, known as Bann' Siwel, which peddled the songs from village to village. Draping them in an indie rock aesthetic, Mélissa's reinterprets Haitian heritage, taking traditional tunes, vodou anthems and scraps and phrases discovered in old songbooks, and sewing them together like a patchwork of intersecting identities.
Recorded over just five days and mixed as the tracks were being laid down, Mélissa's distinctive voice and sinuous guitar playing are burnished further by the shining presence on guitar and cuatro of Drew Gonsalves, leader of Trinidadian band Kobo Town,and the sound is given a dramatic, live feel by the French production team A.L.B.E.R.T.
In exile, the call of Haiti's cultural heritage had sounded to Mélissa like a veiled voice coming from an out-of-range radio. Once there, she tuned in the receiver,filled in the blanks to honour struggles past and then re-imagined them, to open up a future of new possibilities. It's a fairy-tale still looking for a happy ending. But Radyo Siwèl is where a proud but often tragic past meets the promise of a better future.