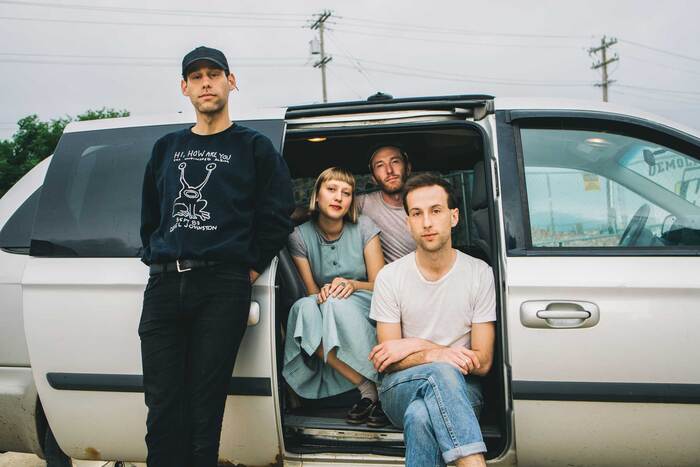 Mauno
Ever since forming in September 2014, Montreal-via-Halifax's Mauno (pronounced Mao-no, and ironically named after bassist/vocalist Eliza Niemi's completely unmusical Finnish grandfather) has had a wandering sound that refuses to be pinned down. On Rough Master, they strayed from twisting grunge-pop to piano ambience and string-accompanied haze, in part inspired by Niemi's background in classical cello and prog rock.
Tuning is a different beast. "It's a lot more pop-oriented and concise," says Everett. "Much more carefully crafted and a lot more cohesive. It's more mature, I think – but I've listened to it about ten thousand fucking times so I don't know anything about it anymore," he laughs.
There's a raw, guttural, emotional punch to Tuning too — tales of botched romance and misdirected dreams play out above its bed of crunchy guitars and crashing cymbals. "It's a collection of reflections on the feeling of finally leaving, on the complexity of relationships, on what the end of something means," say Mauno.
In the last year, Mauno released Tuning on Idée Fixe (Canada) and Tin Angel (EU/UK), peaked at #2 on the national Earshot! charts and toured Canada and Europe with Chad vanGaalen.