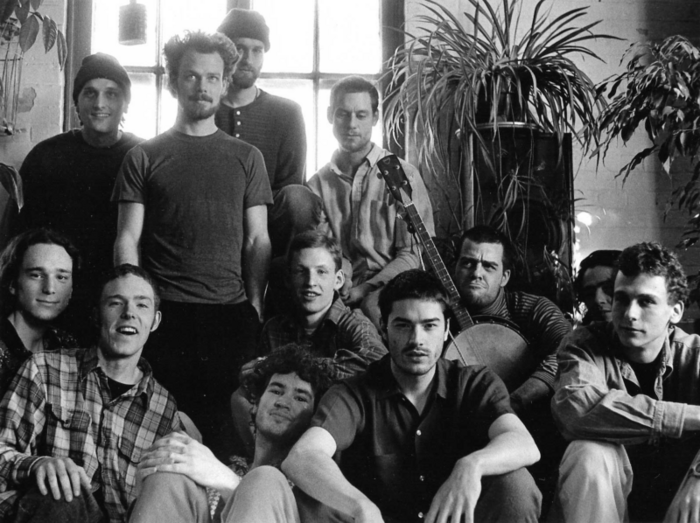 GUH
GUH is a musical ensemble which began in the fall of 1991. It is a vehicle by which the members can regularly compose, perform and record their experiments. The membership has changed a lot over the years, and minutes. It's always a surprise to see.
This band has managed to defy conventions and categories for the length of their near-22-year bizarro career. The Toronto collective has operated with a revolving door membership system since its start, acting as a vital training ground for the city's more experimentally bent players.
Members of GUH have also played with Feist, Steven Page, Rock Plaza Central, Sandro Perri, Apostle of Hustle, DoMakeSayThink, Julie Doiron, Godspeedyou!blackemperor, The Woodchopper's Association, Matthew Barber, Emilie Mover and uh …there's more, but I forget.
The band has been described as
"…simultaneously playing with the precision of a classical chamber orchestra and the abandon of a garage-full of punks." Matt Galloway, NOW
"… some audiophiles … can't figure out whether they've been thrown into a Grateful Dead drums/space set with Sun Ra sitting in, a Turkish bazaar or a jazz night-club." John Lyttle, Ottawa Xpress
"….As they get older, GUH is completing their transformation from an eccentric oddity…into a national institution that will eventually take its place amongst the Kronos Quartet or the Art Ensemble of Chicago as great innovators misunderstood in their own time." Exclaim Magazine – James Keast
Past Wavelength Appearances: