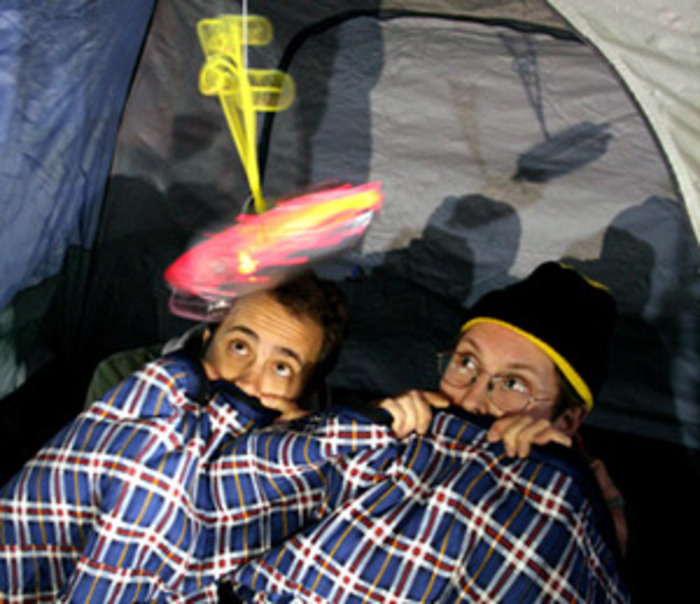 Glissandro 70
Glissandro 70 was the duo project of Craig Dunsmuir and Sandro Perri, releasing one five-song full-length on Constellation in March 2006.
In the years around and after the release of the G70 LP, Perri and Dunsmuir would occasionally DJ together, both at the now-defunct Bloor/Lansdowne bar/cafe Holy Oak (as part of Sandro's DJ night there, Nite Flights, a night now inherited by/passed on to Craig whenever he currently spins at venues such as The Little Jerry) as well as several Tranzac NYE parties in the late aughts and early 2010s.
Dunsmuir and Perri have most recently collaborated on forthcoming releases by Craig's newest project Dun-Dun Band, for which Sandro has variously contributed as mixer, masterer and co-producer.
They continue to both own too many records.
Photo by Kevin Parnell