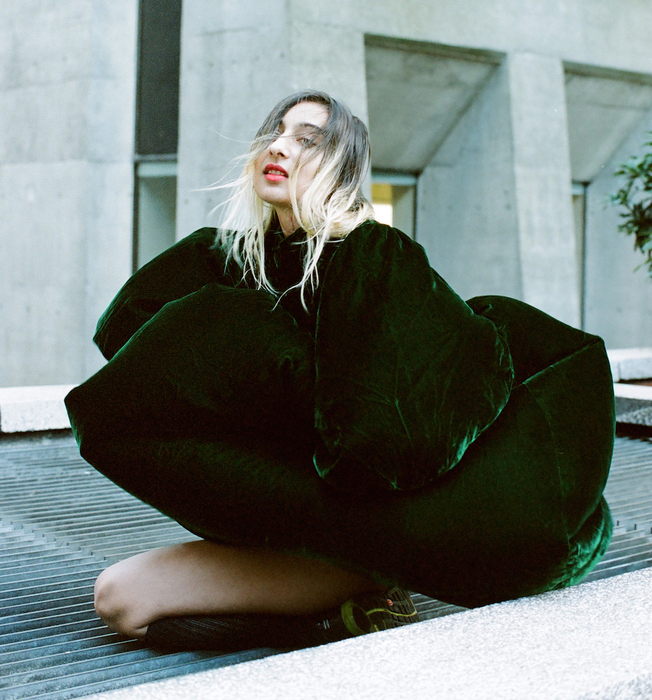 Fin
FIN is the solo music project of New York and Toronto-based artist Rebecca Fin Simonetti. Known for her intricate red pen drawings and genre-bending videos, FIN's music is an extension of her expansive multidisciplinary practice. Most recently her work has been featured at Interstate Projects, New York; Greenpoint Terminal, New York; and MoMA PS1, New York.
Up until now, FIN has sporadically self-released singles — which have received praise both online & in print — including purple Magazine, The FADER, The Editorial Magazine, Wonderland Magazine, Weird Canada, Carbon Paper and many more. Her first full-length release, ICE PIX, is set to be released on March 24th through Chicago-based label Hausu Mountain.
Drawing influence from Cocteau Twins, NIN, & PJ Harvey, FIN's brand of strange electronic pop is equal parts orchestral, industrial, and ethereal. Using breakbeats and cues from trip-hop to weave a complex sonic landscape, ICE PIX embellishes another ornate layer of FIN's aesthetic vision and identity.