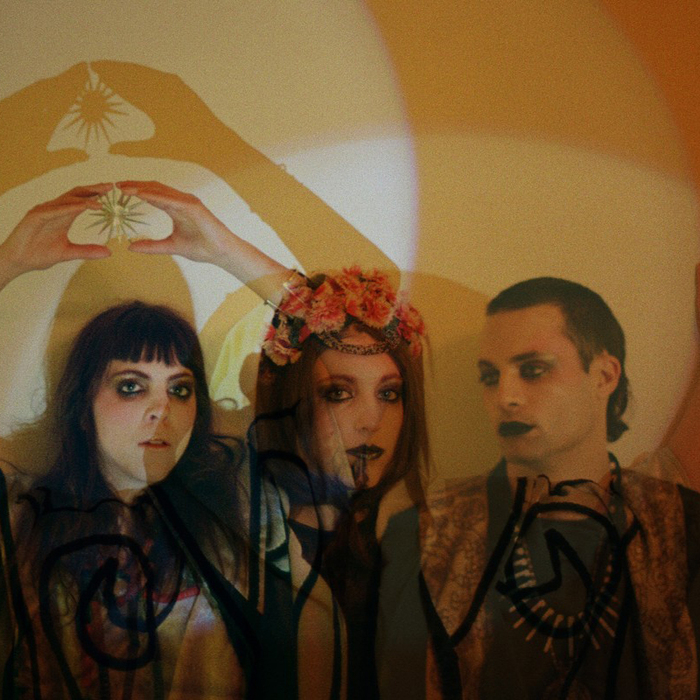 Doomsquad
Having formed in 2010 siblings Trevor, Jaclyn, and Allie Blumas soon began to explore trance and electronic beat making. Their shared fascination with dance culture, rhythm, and the unknown, along with their lifelong immersion in the arts, began to manifest as a collective ethos. Before long, DOOMSQUAD had mushroomed into a full-scale art project.
Inspired by some of their favourite artists — Georges Bataille, Richard Tuttle, Tanya Tagaq, and Genesis P-Orridge — DOOMSQUAD travelled to the New Mexican desert to write and record Total Time, creating dark, pulsating beats interspersed with hypnotic, incantatory jams. The album opens with the enticing dance of 'Who Owns Noon in Sandusky,' which was written to inspire the nakedness in us all, a song to wake up our inner clocks and reclaim our circadian time. 'Solar Ass' was written as a love song to a donkey, a song for paying respect to the smaller, under-appreciated elements that carry us through our contemporary lives. The songs on Total Time are meant to lead you through a genderless experience of transition to owning time, losing time, and becoming timeless, while providing a platform for you to dance through your consciousness.
Upon returning home from New Mexico, the band continued to draw inspiration from the Toronto arts community, which is vast but also extremely supportive and close-knit. Their friendships and connections led to some fortuitous collaborations, including one with Canadian avant-garde legend, Mary Margaret O'Hara, whose otherworldly vocals grace 'The Very Large Array.' The driving, dirty bass lines, and analogue layers of effects come care of Graham Walsh (Holy Fuck), who produced and mixed the album.