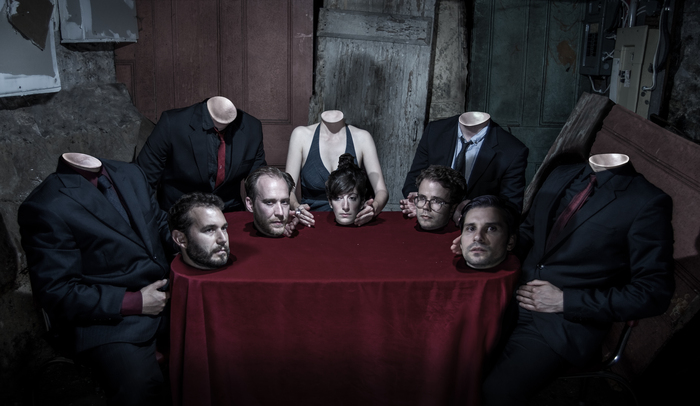 Del Bel
Del Bel seems to never musically settle on each new installment within their discography, making "III" no exception. Carrying their own torch of sinister vibes entrenched with the haunting vocal stylings of Lisa Conway (also of L CON), Del Bel decided to add a new element to their musical concoction by focusing on their advancement of songwriting. Beyond their own elevation of musicianship, and while never shying away from collaboration (eg. Bry Webb, Bruce Peninsula), Del Bel teamed up with 18-year-old Toronto-based rapper Clairmont The Second and NYC based electroacoustic composer Jason Rule, to create their most progressive album yet.
Initially tracked with John Dinsmore (Timber Timbre, Snowblink), mixed by Leon Taheny (Owen Pallett, Austra, Fucked Up), mastered by Fedge (Absolutely Free), produced by Del Bel's own Tyler Belluz, "III" retains their odd compositional writing technique, tracking and recording the entire album before the lyrics were penned. Such schedule oddities has led to tonal uncertainty which truly reflects their dark, pop-noir resonance, now moodily reminiscent of the trip-hop genre.
Del Bel's previous self-titled sophomore release was critically acclaimed in Canada, allowing them to chart nationally on college radio (Earshot!) and CBC's top 30, nominated for a SOCAN Songwriting Prize, which eventually landed them a spot on CBC Q. Festival engagements include Hillside, Arboretum, Sappyfest, Suoni Per il Popolo, NXNE, and the Wavelength Music Festival, along with commissioned film scores by Toronto's Images Festival and the Christie Pits Film Festival. Additional scores/songs have been placed on a few international based films and festivals, including a recent documentary by North Face.
Past Wavelength Appearances: