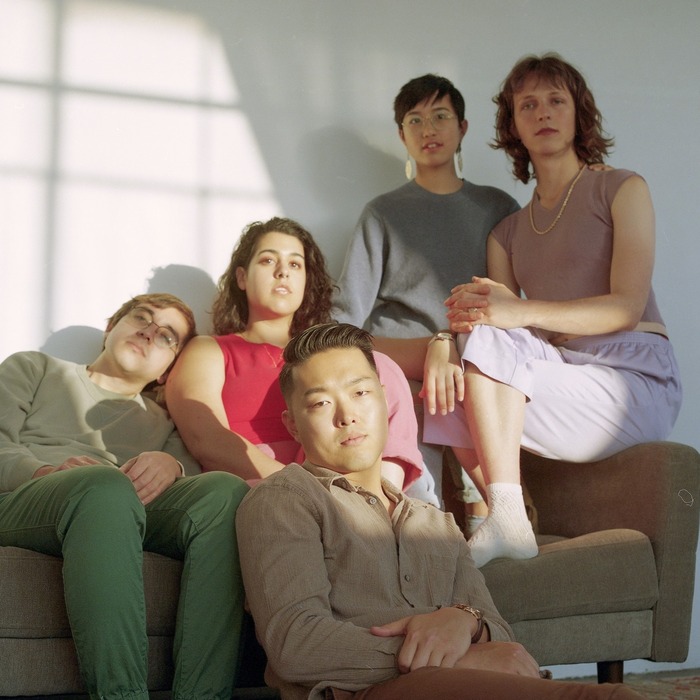 Decoration Day
Decoration Day's debut record Makeshift Future is like a long, deep stretch: It is restorative to engage in an act that appears to be painful. On this stunning record released in September 2020, the Toronto folk band tells us that the only certainty in life is that it is uncertain. Crucially, the album provides movement forward through introspection, acceptance of change or embracing the chaos of the unknown.
Vocals are shared between lead vocalist Nesrallah, multi-instrumentalist Tiffany Wu, and guitarist Justin Orok, whose respective songwriting contributions make up the bulk of the album. The distinct vocal character and contrasting songwriting styles of each musician enhance the overall narrative. Bolstering this narrative is a lush musical backdrop of tender sounds by clarinetist Naomi McCarroll-Butler, violinist Andrew Chung, and guest musicians Liam Cole on percussion and Ben Heard on upright bass.
The album was recorded last summer, a premonition, perhaps, of a moment in which we'd need a resource to understand uncertainty. Change comes swiftly, usually without concern. How do we adapt and move through? Makeshift Future allows the band, and its listeners, to remain so ardently present in their music and in life itself, open to whatever comes next.