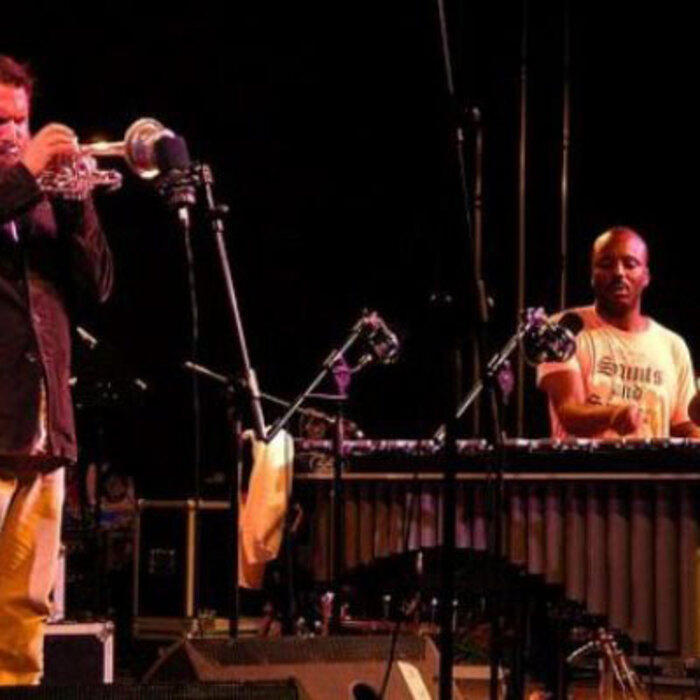 Chicago Underground Duo
2014 marks 17 years for Rob Mazurek and Chad Taylor playing together as the Chicago Underground Duo. The cornetist and percussionist began the project in 1997 as an organic offshoot of the larger Chicago Underground Collective. The duo has logged the most touring and releases of the Collective, touring extensively in North America, South America, Europe and Asia. The group was once asked to
describe their music. This is what they said: "The Duo is an organic mixture of African, electronic, coloristic, jazz-influenced, life-supporting, systematic, non-systematic feeling from two humans trying ever to expand outward and inward for the people and ourselves." Locus, the seventh Duo recording, out on Northern Spy in March 2014, pushes the duo into new ground yet again. Recorded at SOMA with John McEntire (Tortoise, The Sea and Cake) engineering, the duo experiments with new forms, washes of electronic ambiance, beats and free playing.