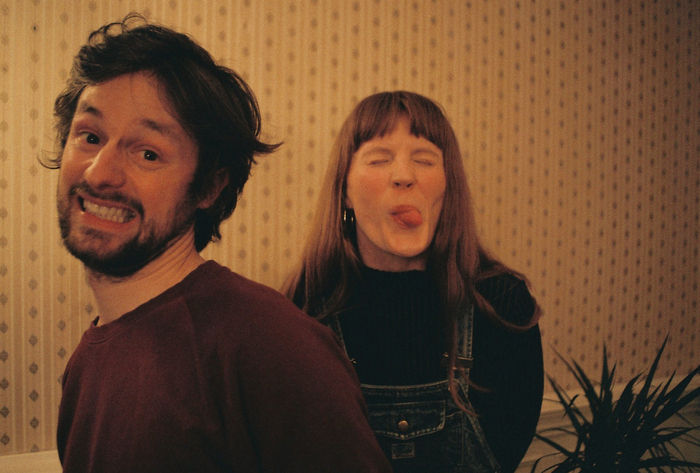 BSÍ
BSÍ is made up of best friends Silla Thorarensen (drums & vocals) and Julius Pollux Rothlaender (bass guitar & toe synths). They started the band under the premise of trying instruments they didn't know how to play and are named after Reykjavík's central bus terminal, honouring the most miserable location you can find in all of Iceland. The two try to not take themselves too seriously, unafraid to embrace their self-doubts and just do and be what- or however they feel. They love to play concerts and release their music by themselves with the help of their fantastic friends at tomatenplatten (Berlin), post-dreifing and Why Not? Plötur (Reykjavík).
BSÍ's debut album 'Sometimes depressed … but always antifascist' (may 2022) is five songs low key heartbreak melancholy and five songs riot grrrl lofi-cute-punk. The two different halves of the record touch upon the endless fall, vulnerability and intimacy of loss and leaving – while on the other side celebrating sunny summer days, salty knees and the idea of a feminist world revolution.
One year, some concerts and usually too few rehearsals later, the duo releases 'Relax, blabla' (28.04.2022), another two-sided affair, one song fast, one song slow, and just in time for yet another summer; a heartening group therapy session where past pains and traumas meet a 157 bpm outburst of agitated playfulness ('Jelly Belly') and blue-haired memories dance a slow schoolyard waltz with unhealthy peer pressure ('New Moon').
Watch the traffic, bring a dancer and a therapist, BSÍ is coming to your town!
Photo by Julie Sjöfn Gasiglia