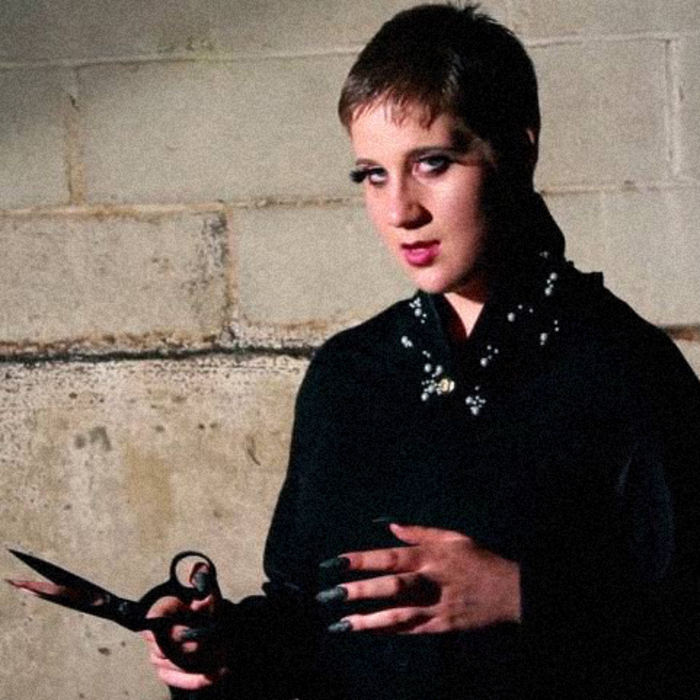 Baby Cages
Bitter Melon is practically celebratory in comparison to Baby Cage's dirge-skirting roots. Shifting gears from downtempo doom to textured, ruminative guitar pop, Bitter Melonoffers a lush palette of tones and memorable, off-kilter melodies. Subtle nods to krautrock and new wave keep the 6-song ode to complicated friendships bubbling against "the weighty cliff… [of frontwoman] Halloway Jones' formidable voice".
Baby Cages' debut EP I'm So Sorry (2013) and subsequent LP Indelicate (2014) were recorded between Halifax and Dartmouth by Jones and her then-producer, psychedelic multi-instrumentalist Jeremy Costello (Special Costello). Their cross country tours and appearances at NXNE, SummerWorks and Slut Island, garnered the band praise from Weird Canada, Chart Attack, and Dummy Mag, with Argue Job calling Baby Cages "so damn good… deeply felt, melodious, but still challenging enough to set [themselves] apart".
In 2015, Jones returned to her hometown Toronto and Baby Cages embraced a shift in sound and philosophy. Immersing herself in Toronto's DIY art and music scenes, Jones' music flourished with the fresh perspectives of prominent community organizers. Beneath the shimmering canopy of Katie Jensen's keys, with Chris Worden (Wolfcow, Natural Thirst) on bass, Hugh Mater (Merrick Slip) on drums and Tom Hobson on guitar, Baby Cages has cultivated a revelatory sound in Bitter Melon.