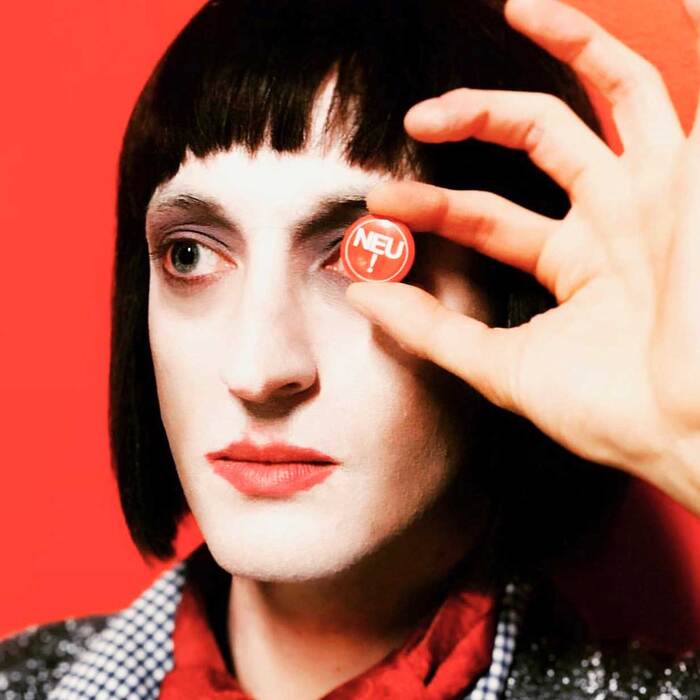 Art d'Ecco
The Gulf Islands of the Pacific Northwest are an enigma. The islands jut up through the brisk waters of the Pacific Ocean, and just as the likes of Vancouver and Seattle exist at the intersection of opulences both natural and manmade, the islands host multitudes in their lush, hushed red cedar and Doug Fir skyscrapers. Art d'Ecco is one such multitude: an unapologetic, inclusive rock and roll mystic in a wig and lipstick.
d'Ecco's new record, Trespasser, is a product of those islands, where he wrote and prepared the album in a British Columbia cottage. It was in these woods, shrouded in fog rolling off the ocean and surrounded by deer, rabbits, and a reclusive neighbour, that Art d'Ecco found not just the clarity of stillness, but the loneliness and isolation of it. These he has distilled into a record of mystery, fluidity, and neon glam-rock stomp.
His aesthetic includes more than overdriven guitars, Italian analogue synths, and d'Ecco's ear for melancholic melodicism. It means balancing the scales, encouraging inclusivity and love, and dethroning the dudes-in-jeans-and-t-shirts aesthetic from alternative rock.