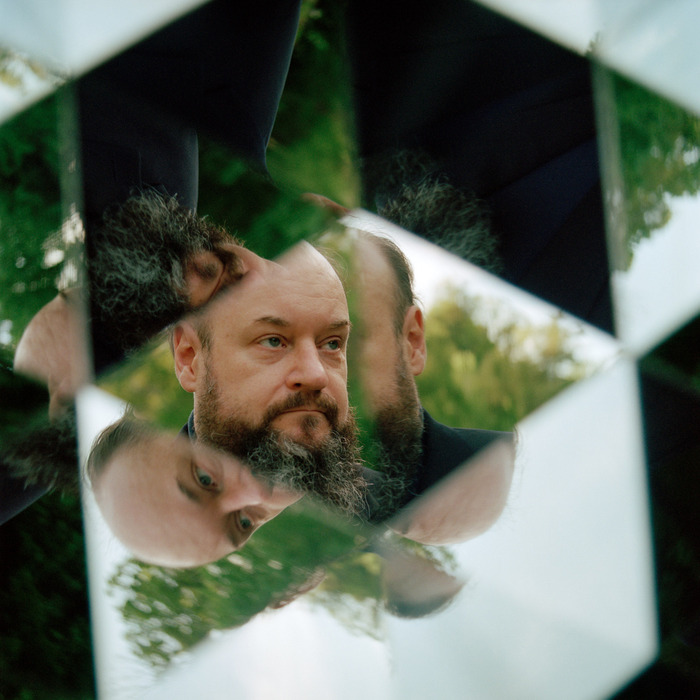 Marker Starling
After recording and performing for many years as Mantler, Toronto's Chris A. Cummings renamed himself Marker Starling in 2012. A solo performer for much of his career, Cummings became known for his signature melancholy style, using a Wurltizer electric piano, with drum machine accompaniment.
After a longtime association with Germany's Tomlab label, Cummings began working with Tin Angel in 2010, when they co-released his fourth album Monody and fifth album Rosy Maze to great acclaim in 2015. Since then, Tin Angel have released four more Marker Starling records: I'm Willing (2016), Anchors and Ampersands (2017), Trust an Amateur (2018), and High January (2020), recorded in the UK and produced by Sean O'Hagan (The High Llamas, Stereolab). Tin Angel will release the upcoming Diamond Violence in 2022. 
Cummings has collaborated with the German band Von Spar, contributing vocals and lyrics to their albums Streetlife (2014) and Under Pressure (2019). "Deep Background," a song he wrote for Stereolab's Laetitia Sadier appeared on Find Me Finding You (2017) and the French-British vocalist guested on his 2020 single, "Waiting for Grace." His music is also released on 7e.p. Records in Japan, where he also performed the singing voice of the character Desmond in the popular anime Carole and Tuesday (2019).