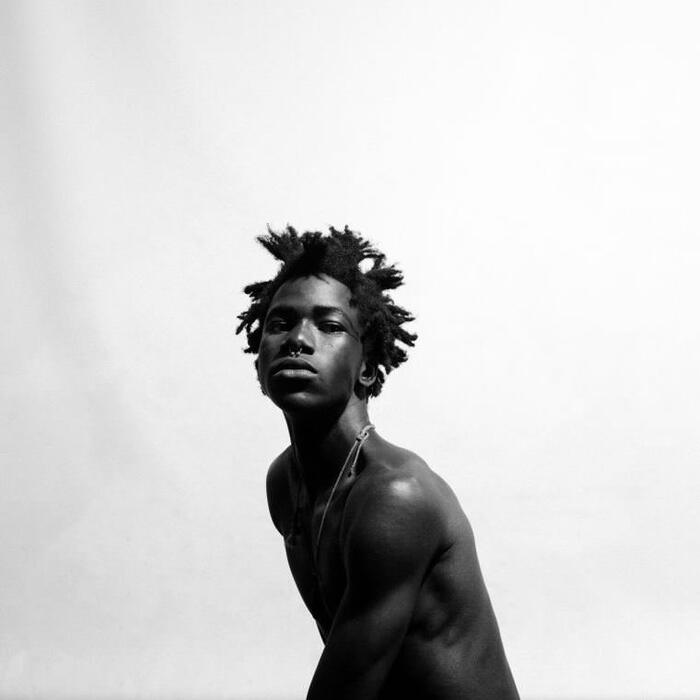 LA timpa
LA Timpa, Nigerian born producer and songwriter, immigrated to Canada as a child. He spent his formative years shaping his craft surrounded by farmland, religion and static suburbia. As foreign seasons drifted by, endless hours were dedicated to the dreaming up of sounds, brands, characters, art, clothes and films with his brother. It was diaspora dreaming, dancing divinely between their worlds.
In 2015, LA Timpa began diving into field recordings he'd collect from aimless walks with a tape recorder, everything from a cat meowing to a spoon falling was recorded and then sampled into his productions. The same approach was applied to soundtrack visuals he would record with a cheap video camera. This was the beginning of the project. Last year, LA Timpa released his debut EP Animal on Toronto label Slow Release. Animal garnered critical acclaim and was featured on Pitchfork, i-D, The Fader and more.
Recently, he has been held up in Toronto's Easy Life Studio, honing his skills on late night sessions with Jim Anderson (Cold Specks, Moby, Anna Calvi). This creative environment lead to LA Timpa adding additional production to two tracks on Cold Specks' anticipated forthcoming album, and being invited to join her as a special guest on her Fool's Paradise World Tour 2017. LA Timpa is working on new music for release this fall and is performing on a slew of dates across the UK, EU, North America and Canada.