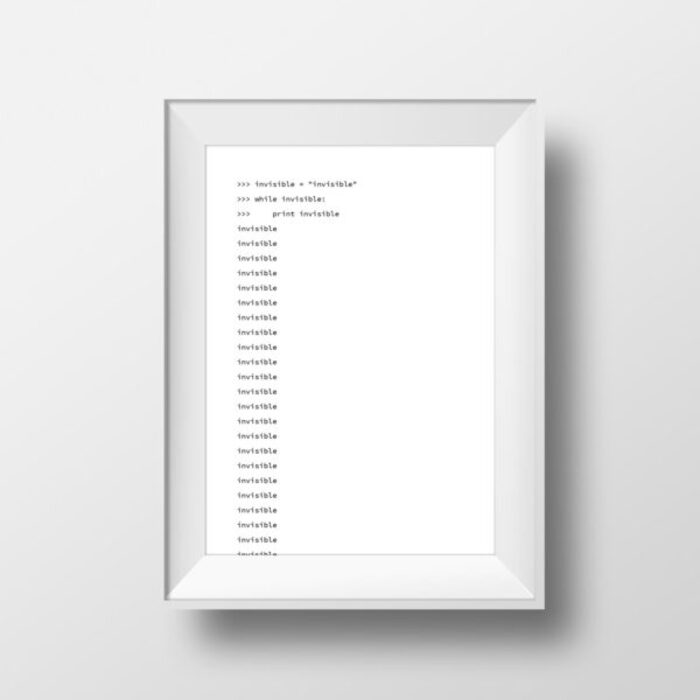 Invisible Out
Invisible Out is a collaboration between interdisciplinary artist and performer Xuan Ye & sound artist, composer and experimental improviser Jason Doell.
The duo performs signaletic compositions taking shape as sonic interventions that inhabit the virtual and physical realms of the public spheres. Invisible Out is guided by a threefold mission that invigorates the politics and epistemology of invisibility – disclosing hidden systematic patterns and mechanisms such as surveillance and feedback; amplifying the invisible through sonic strategies; attuning to the relayed future that is yet unseen and unimagined.
Various musical approaches are reconfigured in their work, often including found recordings, prepared instruments, self-developed software and electronics, mediated social media signals, and amplified human voices and objects – all of which are assembled into signaletic paths that re-encode the transmission of signs, messages and narrative.
Invisible Out has performed and showcased at Strangewaves Presents, Intersection Festival at Dundas Square, Tone Fest in partnership with Music Gallery's departure series, Dialogue/Duration Performance Art Festival at Katzman Contemporary, Times Museum in China, Downtown Music Gallery in New York City
Past Wavelength Appearances:
No items found