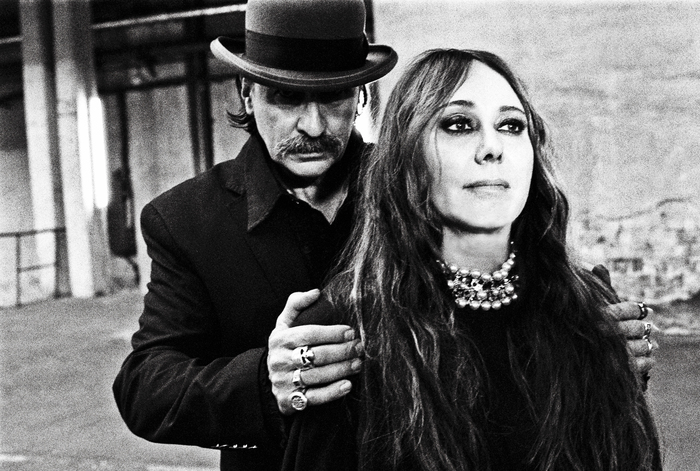 hackedepicciotto
hackedepicciotto are known for their nomadic adventures. As a result, the music is as expansive and exploratory, reflecting the endless movement across places, landscapes and environments the pair have experienced. They glide across genres that take in cinematic drone, industrial, experimental, spoken word and soundscapes that shift between immersive ambient into noisy eruptions. They have released six albums, the last one "The Silver Threshold" released by MUTE records is their most symphonic. It captures a rare moment of stillness and reflection for the duo.
Despite the beauty and tenderness running throughout the album, there's also the uncertainty of the world that is mirrored. 'The Silver Threshold' charges with pulsing electronics, ominous, churning riffs and a tone that captures fear and anger as much as it does beauty and wonder. This feeling of being in the middle of the unknown, where uncertainty impends, also plays a significant role.
hackedepicciotto are touring internationally throughout 2023 presenting their current album.
hackedepicciotto are Alexander Hacke and Danielle de Picciotto. Danielle de Picciotto moved from New York to Berlin in 1987, to become the co-initiator of the Berlin Love Parade, a collaborator of the Ocean Club & Monica Werkstadt with Gudrun Gut; member of cult band Crime & The City Solution and Alexander's partner in crime. Alexander Hacke is member and the bass player of Einstürzende Neubauten. The artist couple, married in 2006, has creatively interacted on international projects for two decades besides regularly releasing their own compositions.
Photo by Sven Marquardt
​​