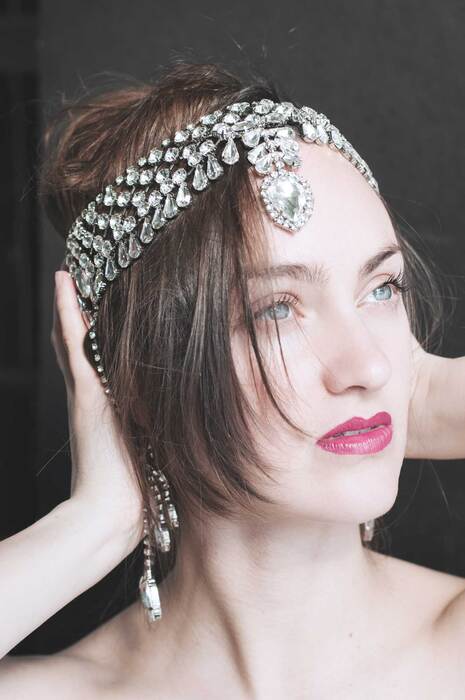 Caylie Staples
Caylie Staples is a singer, songwriter, producer and performer with a passion for voice and the multiple layers of meaning that can be crafted into each song. She writes multi-dimensional electronica infused with vast, deep, dream-like imagery and emotional clarity. Her upcoming release is titled Future Memory. She has produced and released two albums of original songs; sparse and intimate Stay Tough in 2005 and folk-experimental Receiver in 2010 on Journey's End Studios.
Staples is the lead singer, lyricist, co-writer and co-producer for interstellar avant-rock band Anthems of the Void. She is one half of dream noise duo Glass Salt (Whatever's Clever Club, Cherche Encore). She has a free improvising duo with cellist Matt Brubeck in which she free improvises both the music and lyrics live on stage. Staples has contributed as a singer, songwriter and/or producer on recordings from 2005-present, including co-writing tracks on Morgan Doctor's album Strangers, released in 2020 (Aporia).
Based in Toronto, Caylie has a B.F.A. Honours in Music from York University and has studied intensively with NYC-based vocalist Shelley Hirsch.