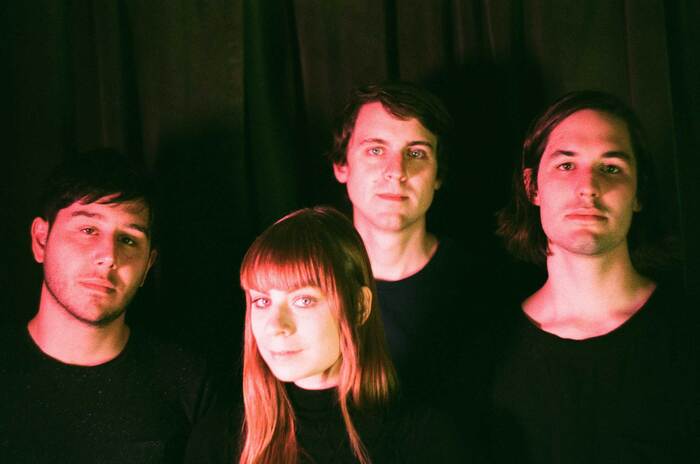 Casper Skulls
Casper Skulls burst forth from the Toronto exurbs in 2015. Described by MTV as a collection of "confrontational art rock that bleeds with sincerity," and drawing comparisons to luminaries like Television, The Fall (The Toronto Star), Pavement, and Sonic Youth (Noisey), their debut EP, Lips & Skulls (Buzz Records) attracted immediate attention from audiences in Toronto and up and down the Eastern seaboard. Riding the wave of rising excitement, the band hit the road, hard, touring extensively and sharing stages with acts like Cloud Nothings (at Camp Wavelength 2016), Thurston Moore, Suuns, Weaves, The Julie Ruin, Solids, Greys, and Chastity Belt.
Following the reverberating shout that was the band's first EP, Casper Skulls' debut full length, Mercy Works,= (out now on Buzz Records) is a startlingly ambitious statement of intent. The album was recorded in early 2017 with co-producer/engineer Josh Korody (Fucked Up, Dilly Dally), and mixed by Alex Newport (At The Drive-In, Death Cab For Cutie). While the rough and ready post-punk and lo-fi early '90s indie influences present on the band's first recordings still provide the foundation, there is a sense of scale on display in their swelling guitar figures and sweeping string arrangements (provided by Toronto musician Paul Erlichman). Each of the album's 11 songs are densely arranged, intricately written and performed with an uncommon earnestness.
Dual songwriters and vocalists Melanie St. Pierre and Neil Bednis seek to represent lived experience in immense detail, engaging with a diverse palette of references, both musical and lyrical. Whether drawing on the poetry of William Blake ("What's That Good For"), the dystopian sci-fi of Philip K. Dick ("Colour of the Outside"), or ruminating on mortality and evolving personal/cultural legacies through Elvis Presley and Paul Simon's trips to Graceland ("You Can Call Me Allocator"), St. Pierre and Bednis collect pieces of the world around them and imbue them with new meaning as they attempt to understand their place in it.
Swirling standout "I Stared at 'Moses and the Burning Bush'" deals with the role of religion in experiences of grief, cleverly wrapped in a reference to a '80s pop artist Keith Haring. "I like the idea of exploring biblical imagery without necessarily picking sides," says Bednis. "It's rationed throughout the songs what my stance is, if I even have a stance. I find that religion can be therapeutic when people in your life die….(It) doesn't necessarily need to be a sacred thing."
Despite how swiftly they seemed to have reached songwriting maturity, Casper Skulls still see themselves as being at the beginning of their journey – an enticing prospect given the self-assuredness that underpins their debut.
"We're really only at the start of being a band," says St-Pierre agrees. "Our records don't have to move mountains as long as we're being true to our own ideas. We want to be a slow burning candle."