Part of the Music Gallery's Summer Courtyard Series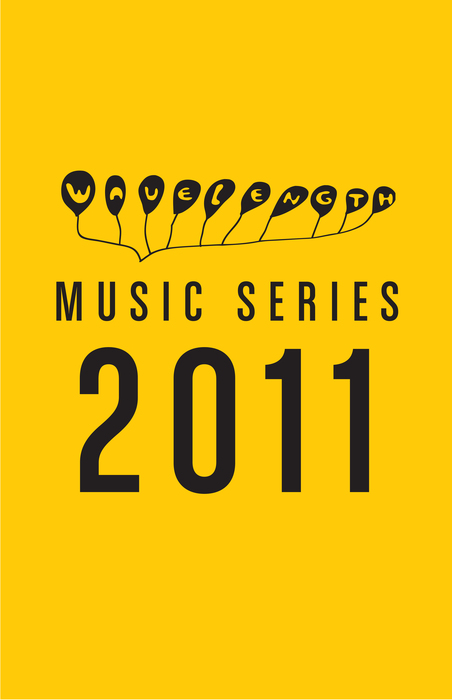 Jun 4

The Music Gallery

7:00 PM

All ages
CATL. + BILL ORCUTT
With guest, Black Walls
Co-presented with The Music Gallery and Burn Down the Capital — in association with Suoni per il Popolo
Part of the Music Gallery's Summer Courtyard Series
The Music Gallery, 197 John St.
Doors 7pm, concert 8pm
Tickets $10 advance at Rotate This, Soundscapes & Ticketweb
At the door: $12 regular, $7 member
Please note: Part of this concert will take place outdoors in the Courtyard of St. George the Martyr. Seating is not guaranteed. In the event of inclement weather, the event will move inside.
Black Walls is the first performer of this three-act evening, and also the stage name of Toronto songwriter and musician, Ken Reaume. After performing in indie bands since high school, he traded his electric guitar for the acoustic, taking inspiration from "psych-folk" artists such as Six Organs of Admittance and Sun Kil Moon. He started recording his own music, hand-drawing the artwork for each release and booking his own tours across North America. Since 2003, Ken has released three albums and a 7″ single. His 2007 album Four Horses garnered him attention as he opened for Owen Pallett on an Eastern Canadian tour. This performance celebrates the release of his latest album.
Bill Orcutt, performing second, is a San Francisco-based guitarist originally known for his work with the '90s underground band Harry Pussy. Founded in Miami in 1992, Harry Pussy were the most extreme group of the post-punk era — their hyper-fast, hyper-free, hyper-dexterous onslaught, fueled by wife/drummer Adris Hoyos' freeform, unrestrained vocals and Orcutt's sui generis, breakneck four string guitar. In 2009, after 12 years of silence, Orcutt released A New Way to Pay Old Debts, an critically acclaimed LP of acoustic guitar improvisations that channels everyone from blues legend Lightnin' Hopkins to improviser Derek Bailey, "and crashes these styles together with such energy that his guitar sounds in danger of splintering into matchwood" (The Wire magazine).
catl. close out the night with their "raw," "primordial" and "warped" blues-punk. These veterans of such storied Toronto indie, punk and garage-rock groups Pecola, Smallmouth, The Exploders, No No Zero and Shitt Hott have become true local heroes, blowing the walls off venues like the Dakota Tavern on a regular basis. Apprenticing at the ghost hand of Mississippi Fred McDowell, catl (songwriter, guitars, vocals) plays a '40s Gretsch Electromatic, and sings through a low-end mic wired to an old amp. With Johnny LaRue on drums and Sarah Kirkpatrick hammering the organ, the catl. trio is a juke-joint party that'll lift you up like a Sunday morning sermon in the swamp.