---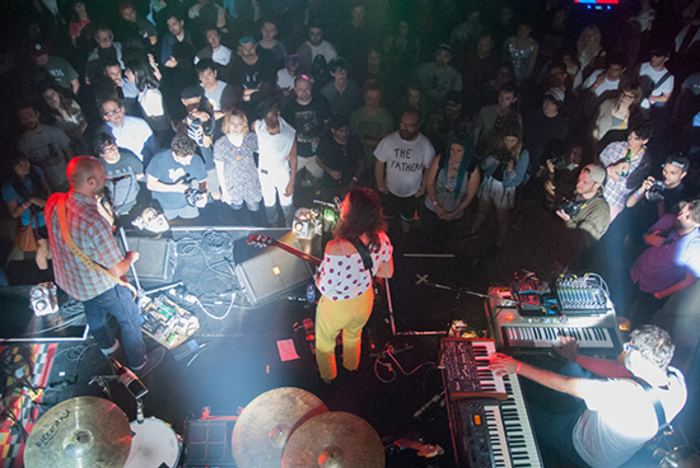 INTRODUCING THE WAVELENGTH PASSPORT
One City. One Ticket. One Scene.
Get your passport, and get on the same Wavelength.

Pay one low price and get admission to:
• Wavelength Summer Music & Arts Festival
• Wavelength Winter Festival
• Wavelength Monthly Series
* Passport valid for one year! ($99.99 All Access Passport)
"Wavelength did the impossible, and made Toronto feel like a small town."
– Charles Spearin (Broken Social Scene, Do Make Say Think, Feist)
---
SO WHAT IS THE WAVELENGTH PASSPORT?
Thanks so much for asking, friend! It's pretty simple: it's like a loyalty card for one of the world's greatest music cities. One Passport gets you access to every Wavelength show, all year long, but it's also so much more.
---
OKAY, I'LL BITE: GO ON, TELL ME MORE.
Wavelength is one of the longest-running concert series in Toronto, home to a music scene that's as diverse and interesting as the people who live here. We're always pushing to introduce you to new artists who are constantly redefining our city's sound, in unique and undiscovered venues – but it's nothing without you, our amazing audience, which is why we want to make Wavelength a little more accessible for everyone. The Wavelength Passport is every show, every fest, and all for one low price.
---
THAT'S SOUNDS LIKE A THING! HOW DOES IT WORK?
Pick your Wavelength Passport – you can choose our All Access Passport ($99.99) and get into every show including BOTH our two annual festivals, Camp Wavelength* and the Wavelength Winter Fest. Flash your individually numbered, wallet-sized card to flash at the door to just waltz on through. Can't come? Loan it to your roommate, or Bunz it for a tall can or five; it's fully transferable and totally giftable.
* Overnight camping not included. Shows that are not regular monthly series shows and co-produced with other organizations also not included. Please email info@wavelengthmusic.ca if you are unsure as to a show's status.
---
WAIT – IS THAT IT?
If you mean that sounds too simple to be true, trust us. It's legit, and even if you lose your card, you're covered.
If you mean value, though, don't worry: that's eight monthly shows plus two festivals for a whole year, and all for two low prices so anyone can afford to say that they saw their new favourite band before they were huge.
And that's not all; our Wavelength Passport holders will get exclusive offers, previews and who knows what else all throughout the year. It's not just a Passport; it's an all-access pass.
Video: A Pocket History of Mars.
Music: Saxsyndrum – "Up to You."
Photos: Danielle Burton.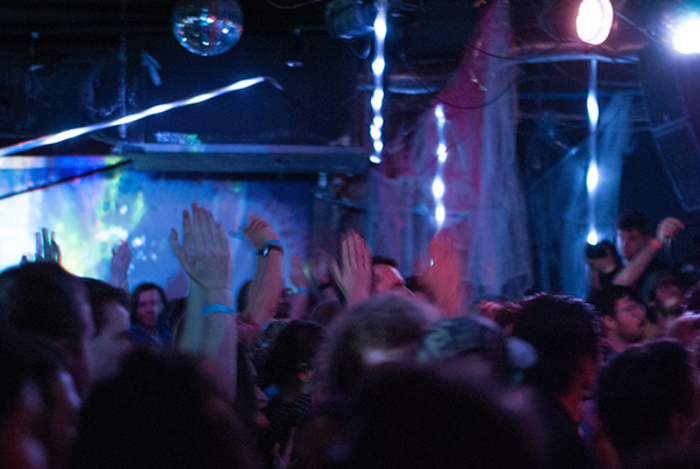 HOW MUCH IS IT?
All Access Passport just $99.99!
You get 365 days of amazing concerts in one of Toronto's favourite music communities, at one crazy low price!



ABOUT WAVELENGTH
Wavelength is Toronto's longest running curated concert series designed to champion creativity, co-operation and collaboration in the independent music and arts scenes. Established in 2000, we are a non-profit arts organization that puts artists and the community first. A cornerstone of the Toronto music scene, Wavelength Music has championed literally thousands of emerging artists during its decade-plus run.
*Overnight camping not included. Shows that are not regular monthly series shows and are co-productions by other organizations also not included.